💡
Cultivating Resilience
is a newsletter that helps innovators navigate change and bring new product and ideas into world. It's published by Jason Shen, a resilience coach, product manager, 1st gen immigrant, ex-gymnast, and 3x startup founder.
---
🧠 What Getting Sued, Scammed, and Arrested Taught Me About Resilience
This is one of the most difficult and personal pieces I've ever written, and it's an important part of my own journey with resilience. I was grateful to have a chance to share it in Every as part of my mini-series on resilience and to have editor Rachel Jepsen guide me in telling it.
In this piece, I share how a trio of somewhat traumatic experiences interweave together, how past injury can lead to over-reaction and drive present and future harm. Part of my goal in telling this story is help myself heal, and in doing so, perhaps help others avoid the same mistakes.
As Bessel van der Kolk writes in The Body Keeps Score:
"As long as you keep secrets and suppress information, you are fundamentally at war with yourself…The critical issue is allowing yourself to know what you know. That takes an enormous amount of courage."
This is a step towards me knowing what I know.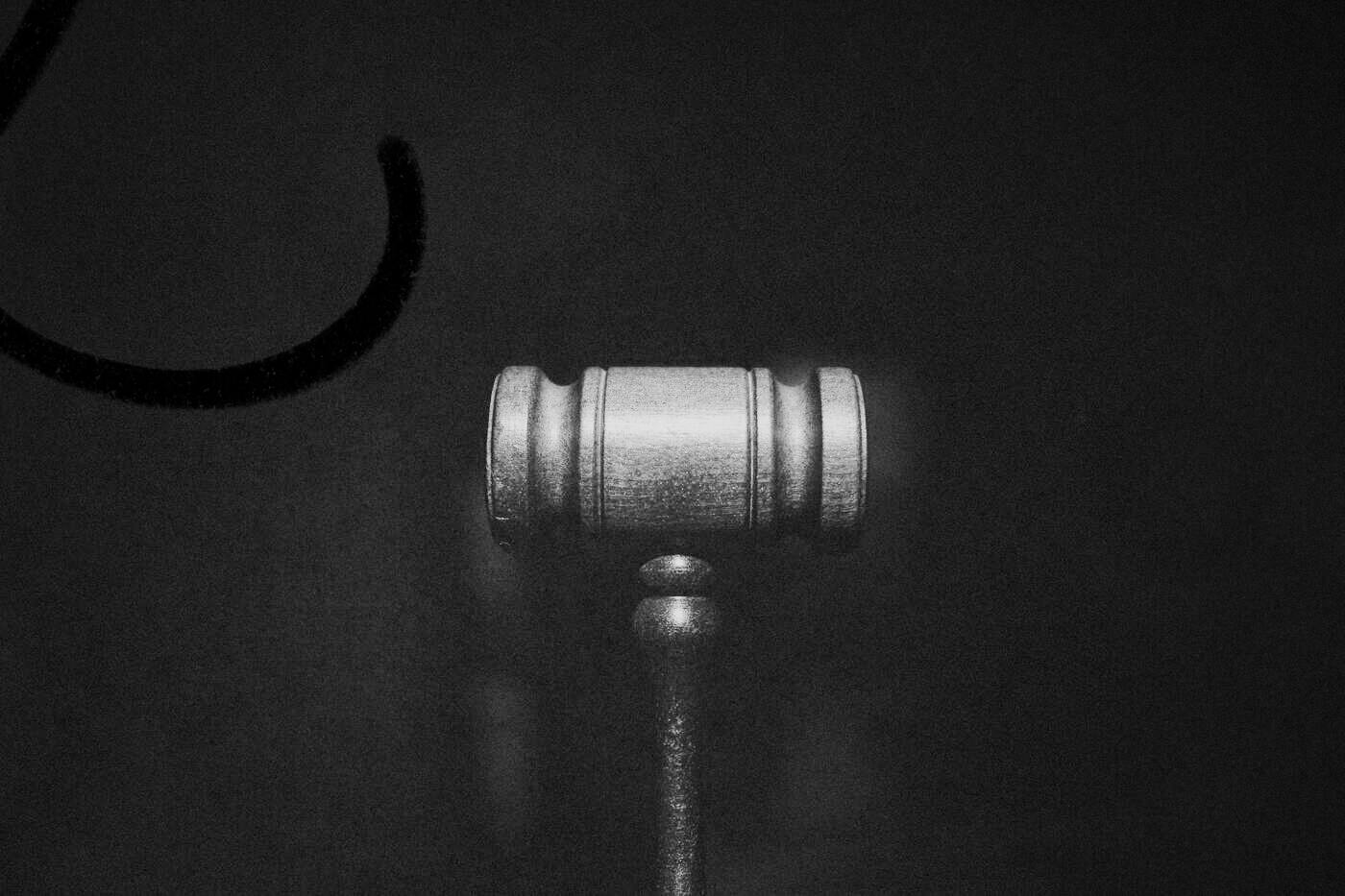 An opening excerpt:
The moment that kicked off one of the most stressful 48 hours of my life began with a simple question over the phone.

"This is the Financial Crimes Division of the FBI. Are you aware you owe back taxes?"

It was March of 2017. I was working at Etsy, and the company had flown me and a coworker to California for a workshop hosted by Dan Ariely, a psychology professor at Duke. It was one of those early flights where you get off the plane and it's still mid-day. The sun was shining and it felt a little surreal, like, "Why is it still so bright out?" I was tired, time-warped, 3,000 miles from where I'd been that morning in San Francisco, and waiting for a train when I got this strange call.

The Financial Crimes Division? I told myself this had to be fake. I'm just a regular guy! The caller seemed to anticipate my skepticism and instructed me to Google the number he was calling from. Sure enough, the search result for the number said "FBI."

My heart dropped. I still held the lease to the address they mentioned, so maybe something had been sent there from the government that I'd missed. It felt totally plausible. Read more
---
🖼 Sign up for my salon / workshop (Dec 8)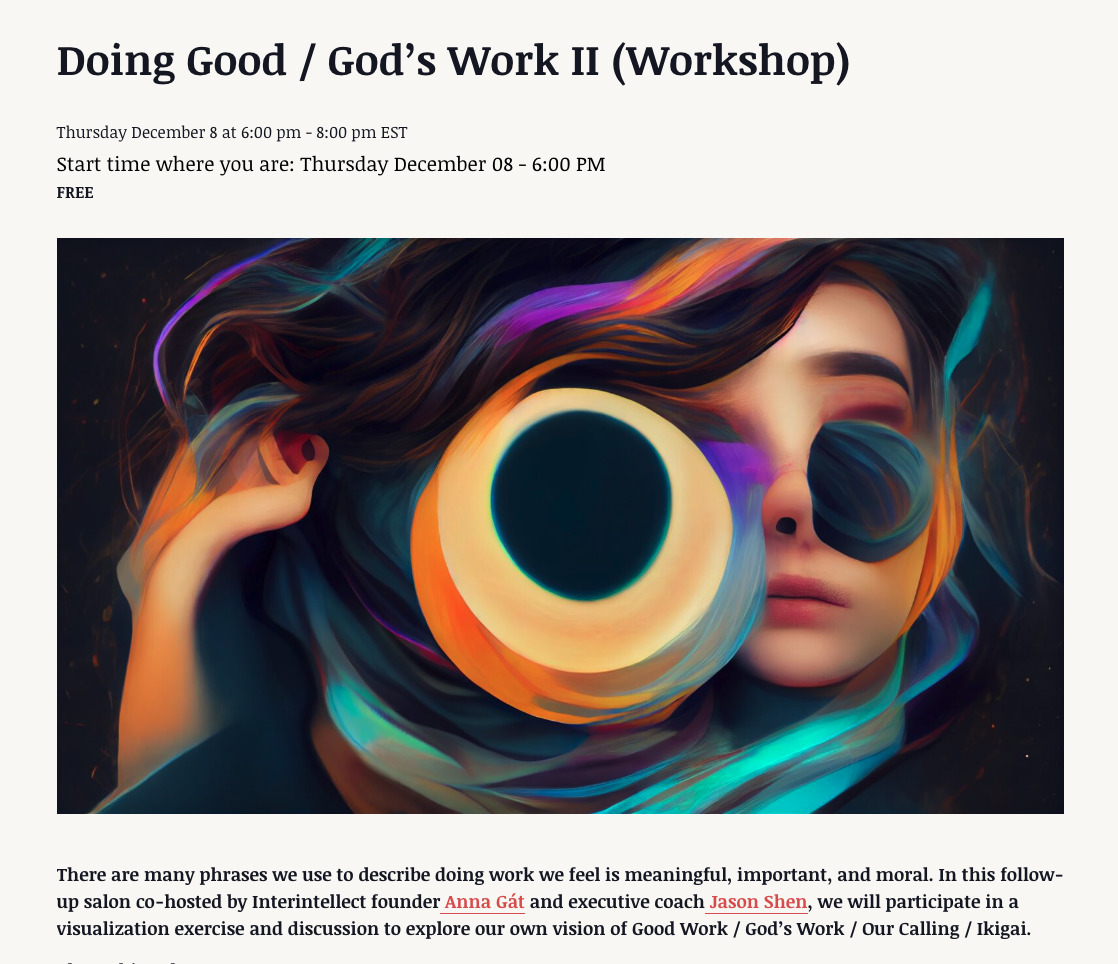 After a wonderful part one, I'm excited to return to interintellect to host a 2nd part to my Doing Good / God's Work salon with founder Anna Gat. In this guided 2 hour experience, I will take participants through an exercise called "Meeting Your Wiser Self".
This is an activity I've benefited from personally and have taken many of my coaching clients through to great effect. I'm excited to bring it to a larger group of folks and use it as a jump off point to have a larger discussion around
More on Part I:
---
👉 Take the Leap (Interview)
A few weeks ago I sat down with Dr. Derrick Burgess, a board certified orthopedic surgeon and sprots medicine doc who runs a podcast called Timeout with The Sports Doc. We talked about my gymnastics injuries, lessons from founding multiple startups, the impact of being an immigrant, and being a resilience coach.
I had a ton of fun with this interview and hope you enjoy it as well.
"I wish I was at that point where I can already tell my parents not to worry and go on vacation that your son's got this. And so, it is painful not to be able to say that."
"The fall looks scarier than it is 99% of the time. What we are afraid of is often our source of greatest growth."

---
🙏
Thank you for being a member of Cultivating Resilience. This newsletter has spread almost exclusively by word of mouth. Would you help share it with a friend or two who might also enjoy it?
Recent Issues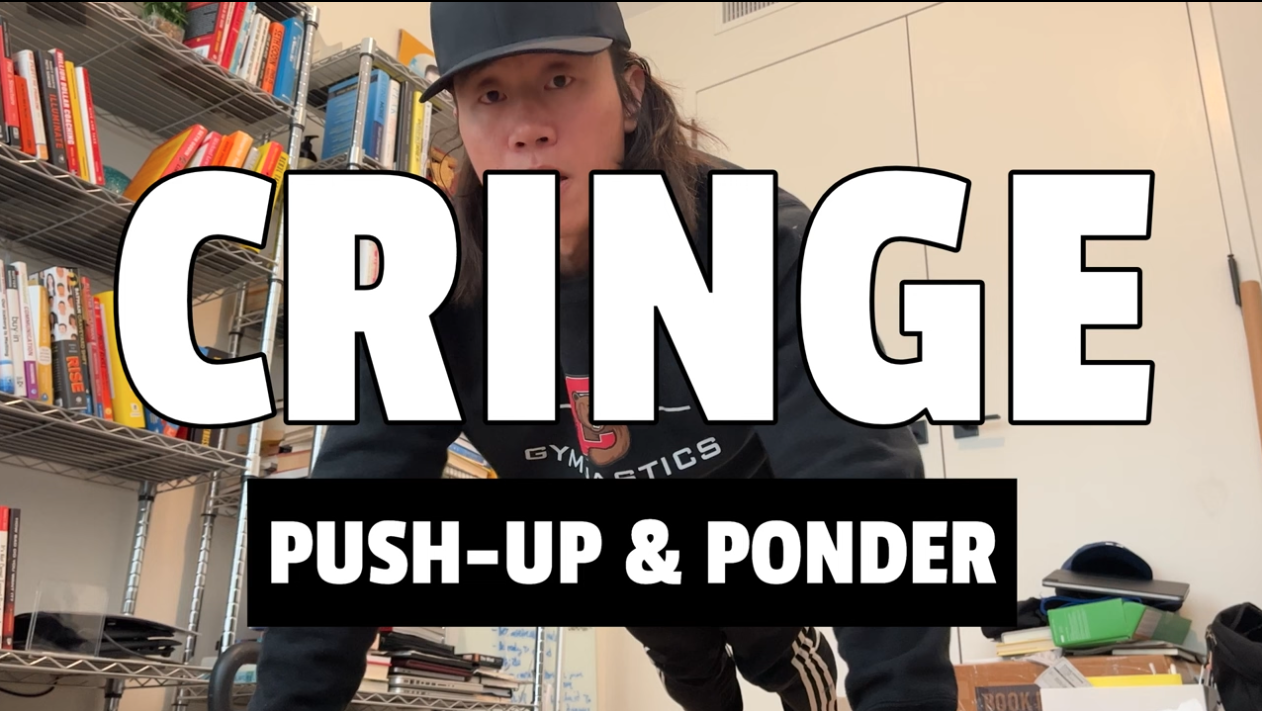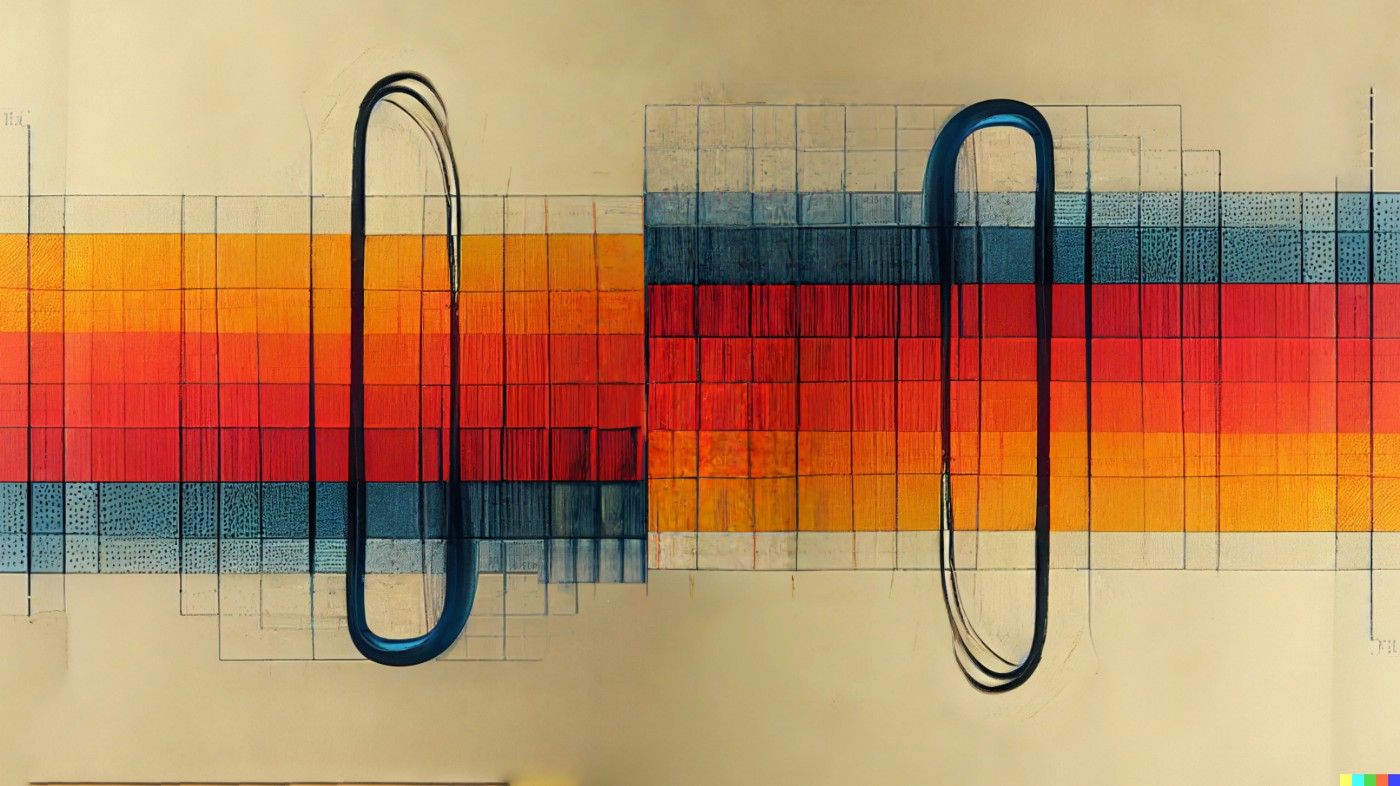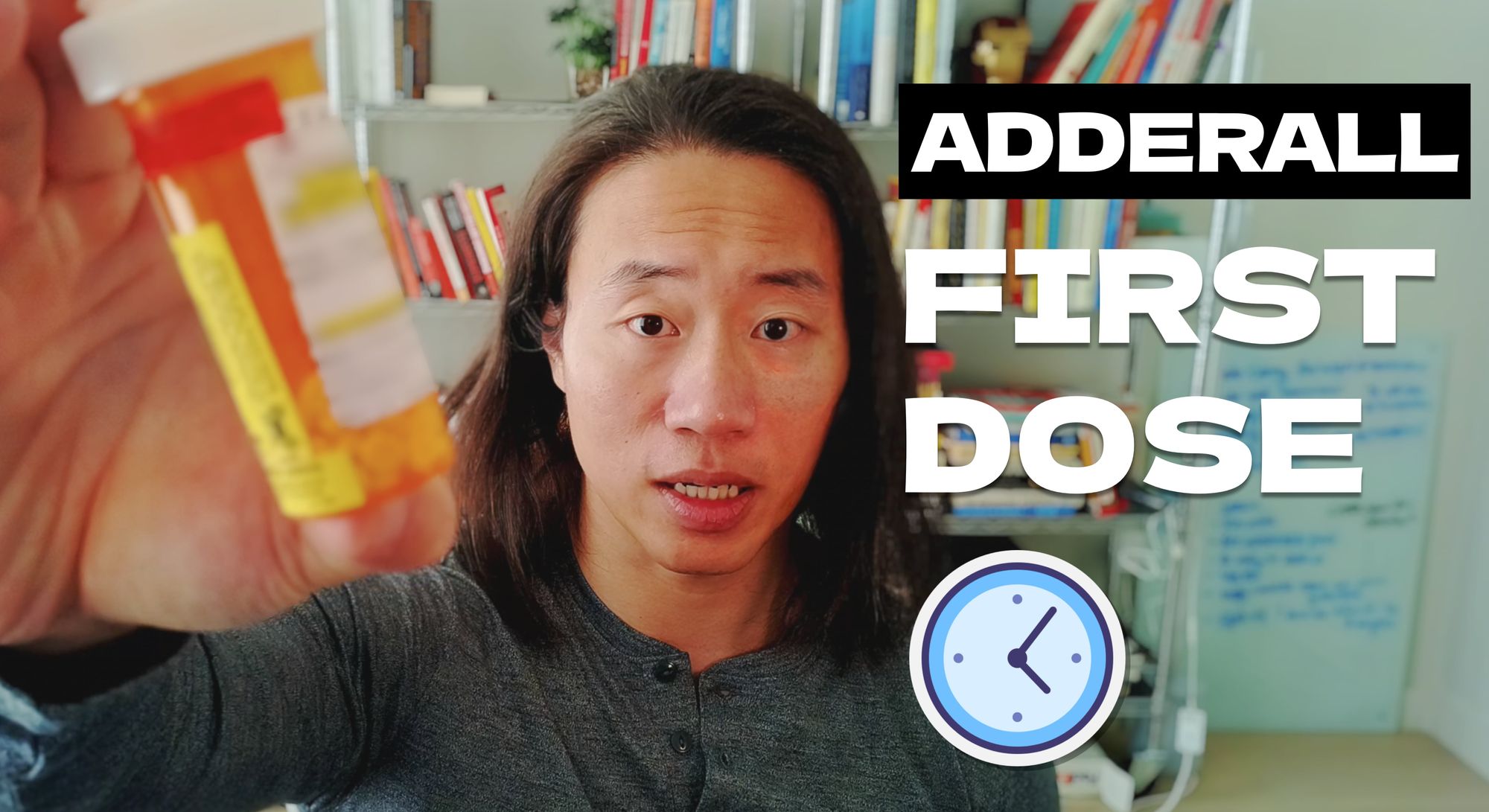 ---
Work with Me
Working with an executive coach can help you take on bigger and bolder opportunities in a volatile environment—without destroying your sense of self. I currently have 1-2 open slots for new clients so if that sounds interesting, take a look.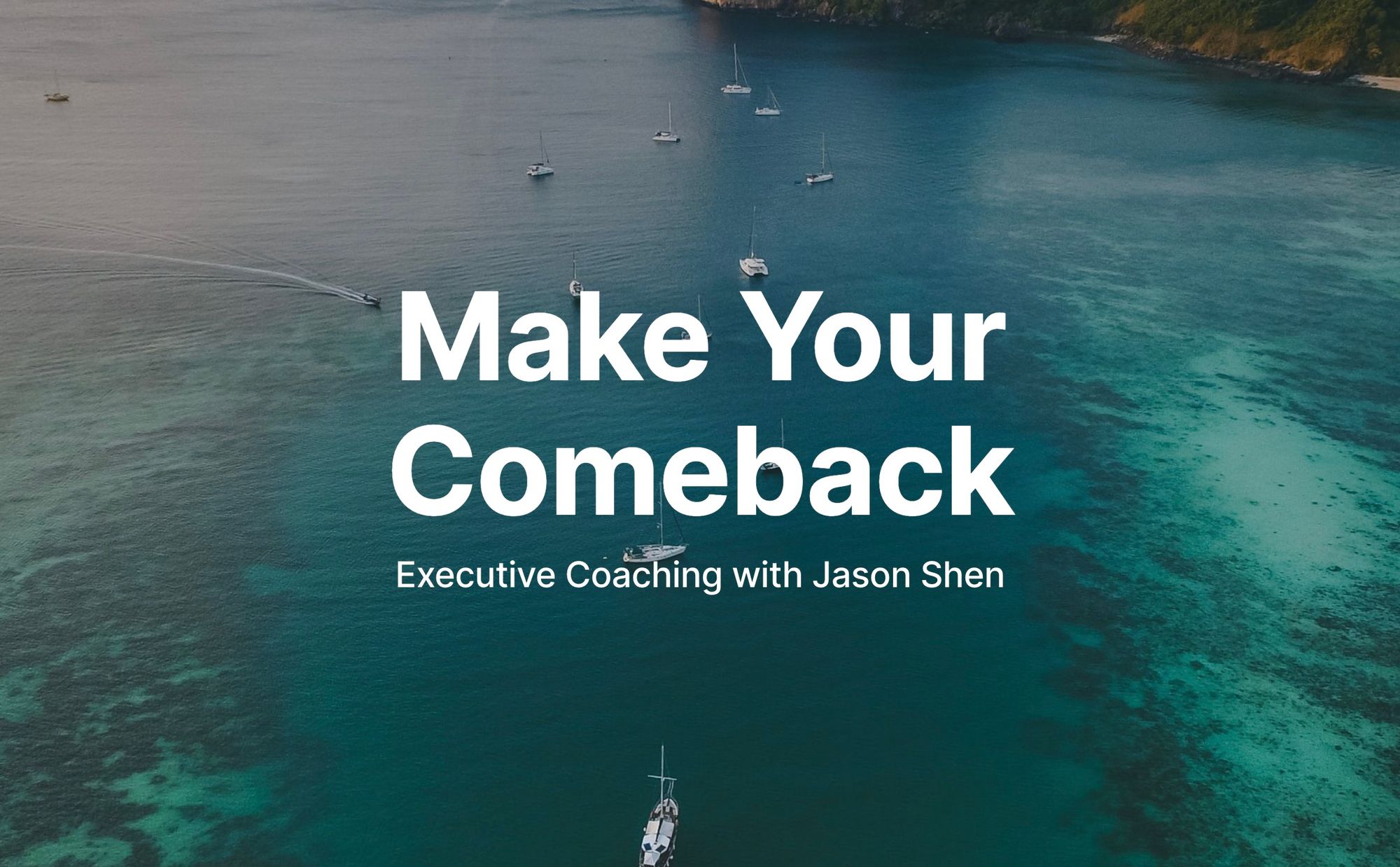 Executive Coaching with Jason
I partner with entrepreneurial leaders to beat burnout, navigate change, and ship work that matters.
Learn More