Coaching
Executive coaching for entrepreneurial leaders with Jason Shen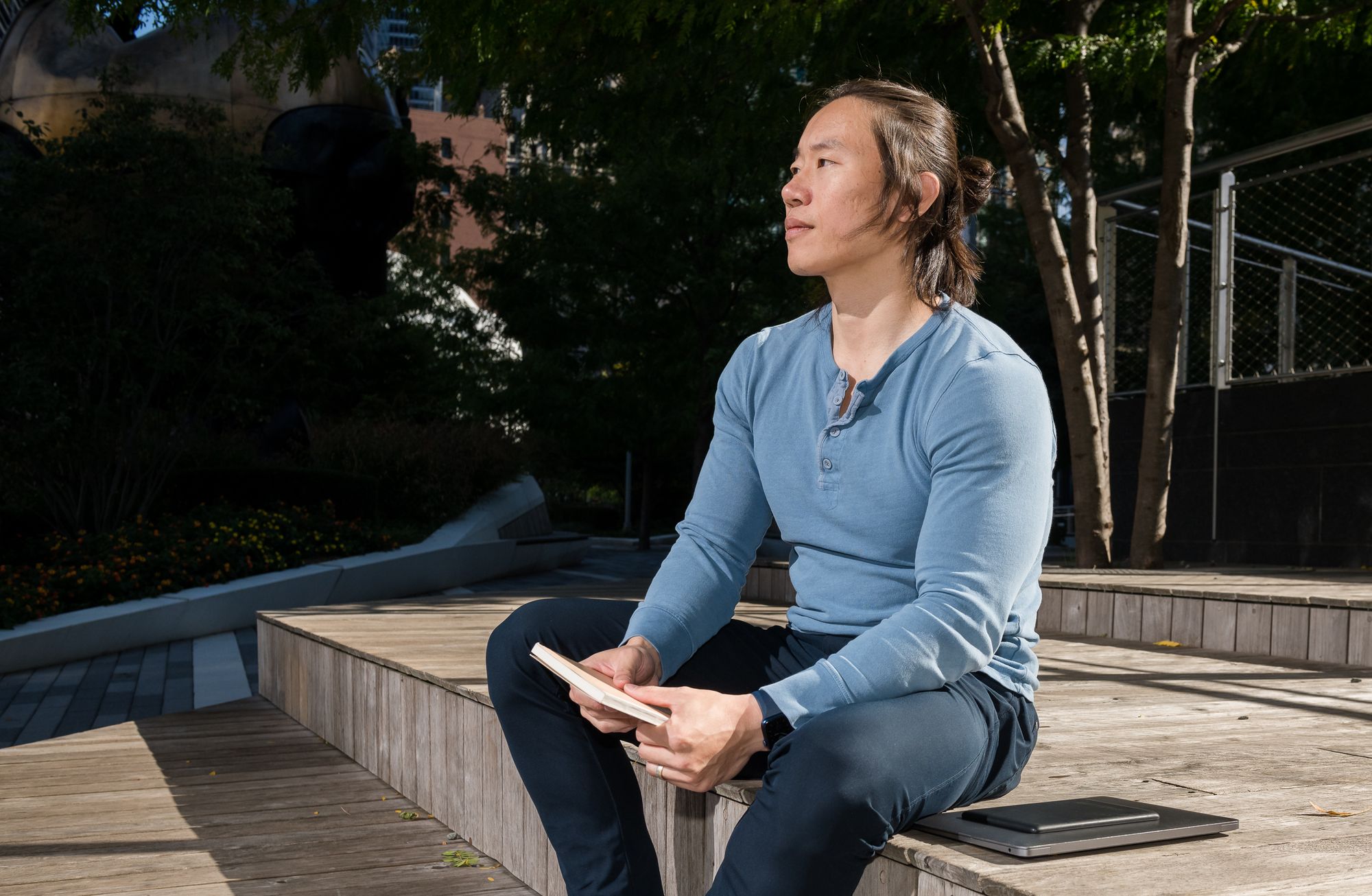 I coach founders & creative leaders to navigate change and reinvent their work
Working with an executive coach can help you lead your team towards bigger, bolder opportunities—without destroying your sense of self.
My ideal clients are:
Entrepreneurial leaders: founders and senior tech professionals 10+ years into their career who embody a relentlessly resourceful mindset
Who are expected to innovate and driving big wins in a challenging, uncertain, and constantly changing environment
Where their responsibilities lean more towards product & technology vs sales & operations
Have a track record of success but are starting to feel demoralized, unfulfilled, and unsure of themselves
And sometimes feel like an outsider because they don't fit neatly into the typical profile of your field (i.e. not a white cis hetero NT male)
A copilot to navigate to the next destination
As a coach, I support you as you navigate your ship through the rocky waters and stormy weather of life. Your boat carries not just you, but the people you lead, your product or product area, and users you serve.
You might be captain of the crew or part of a larger fleet of ships, but either way, you are a leader in an entrepreneurial environment. And you deserve a copilot (I know I'm mixing metaphors here but just go with it).
From setback to comeback
I coach clients seeking to bounce back from challenging periods of stress, adversity, and struggle and help them use failure and rejection as future for a glorious comeback.
I feel your pain. I've been laid off, had doors shut in my face, sued, scammed, been denied promotions, and run entire companies into the ground. But every time, I've dusted myself off and found a way to turn the bitter taste of defeat into a new triumph.
Turning setbacks into comebacks is about learning how to act with resilience, to reflect on the lessons of the past, learn to embrace the struggle of the moment, and act decisively in a new direction. We'll work together to mourn your losses and craft a new path that's all your own, where you define what success looks like and work steadily to get there. Our goal is to get you to that next big win.
From burnout to breakthrough
Clients often come to me seeking new meaning and purpose after being dragged down by all the crap that school, work, and society through at you. We sometimes get into a rut with our lives and it's not easy to notice it until we're feeling pretty crummy. I liken it to trying to start a fire with wet wood—it's really hard to do alone and a lot better with help!
I know what it's like to be close to burnout from a corporate job at a big tech company: wall-to-wall meetings, constant sense of pressure and expectations. But I've also felt those feelings of inadequacy and incompetence while doing a startup or an independent venture. I wrote about pandemic-related burnout for Fast Company.
Going from burnout to breakthrough is all about listening to yourself, clearing off some of your negative thinking patterns and habits, and creating space in your life to explore new opportunities. Our goal is to what's keeping down, find what lights you up and carve out path for a new life. Our goal to get you to a life where you wake up excited for the new day.
How It Works
When we first work together, you'll fill out an intake form that helps me understand your goals, values, and challenges. We'll sketch out a loose trajectory to help you make progress on the things that matter to you. Every session I'll ask you questions, listen to your concerns, reframe your problems, hold you accountable for your past commitments, and be an unbiased sounding board for your thoughts.
We typically end each session with a take-home assignment or activity that you'll do between sessions so you're staying on track. This might be as simple as blocking out time for lunch and declining any meetings at that time. Or something more complex like interviewing your closest friends and peers to identify your unique strengths.
Does this sound compelling? The best way to see if we're a good fit is to schedule time with me for a full no-cost coaching session.
While many coaches offer a "discovery call" focused mostly on seeing if coaching is right for you, my philosophy is simply to coach you. If we feel there's mutual fit from that first session, then booking a full engagement is often a natural next step. If things don't work out for whatever reason, no problem at all. We can stay in touch.
Pricing
My coaching runs around a $3,000 for a 4 month engagement with biweekly calls. Clients can then renew for another engagement or transition to per-call pricing.
Why don't I offer one-off calls right off the bat?
Because making an upfront commitment is important to lasting change. You didn't get into the place you're at now overnight, and you won't get through it in just one or two sessions either. In our free intro call, we can discuss your goals and questions about coaching and decide if a longer-term relationship will work for you.
Coaching is a high leverage investment in a central part of your business: your mentality. For most clients, executive coaching is covered as a valid business expense.
Why I don't work with just one "type" of person
There are coaches out there who only work with certain types of clients: women, founders, CEO's, engineers, content creators, etc. While I respect that approach, I take a more diverse view on who my clients are. And that's because I've lived a lot of lives and I know that clients grow and change.
As we work together, you may decide this corporate job isn't for you and you want to become an entrepreneur, or that your zombie startup is needs new management and it's time for you to write a book.
Because I've lived many lives, founder, product manager, government tech fellow, freelancer, marketer, I have a special appreciation for how people evolve their interests and skillset as time goes on.
I believe a great coach supports their clients through that journey, focusing on the person, not the title.
About Jason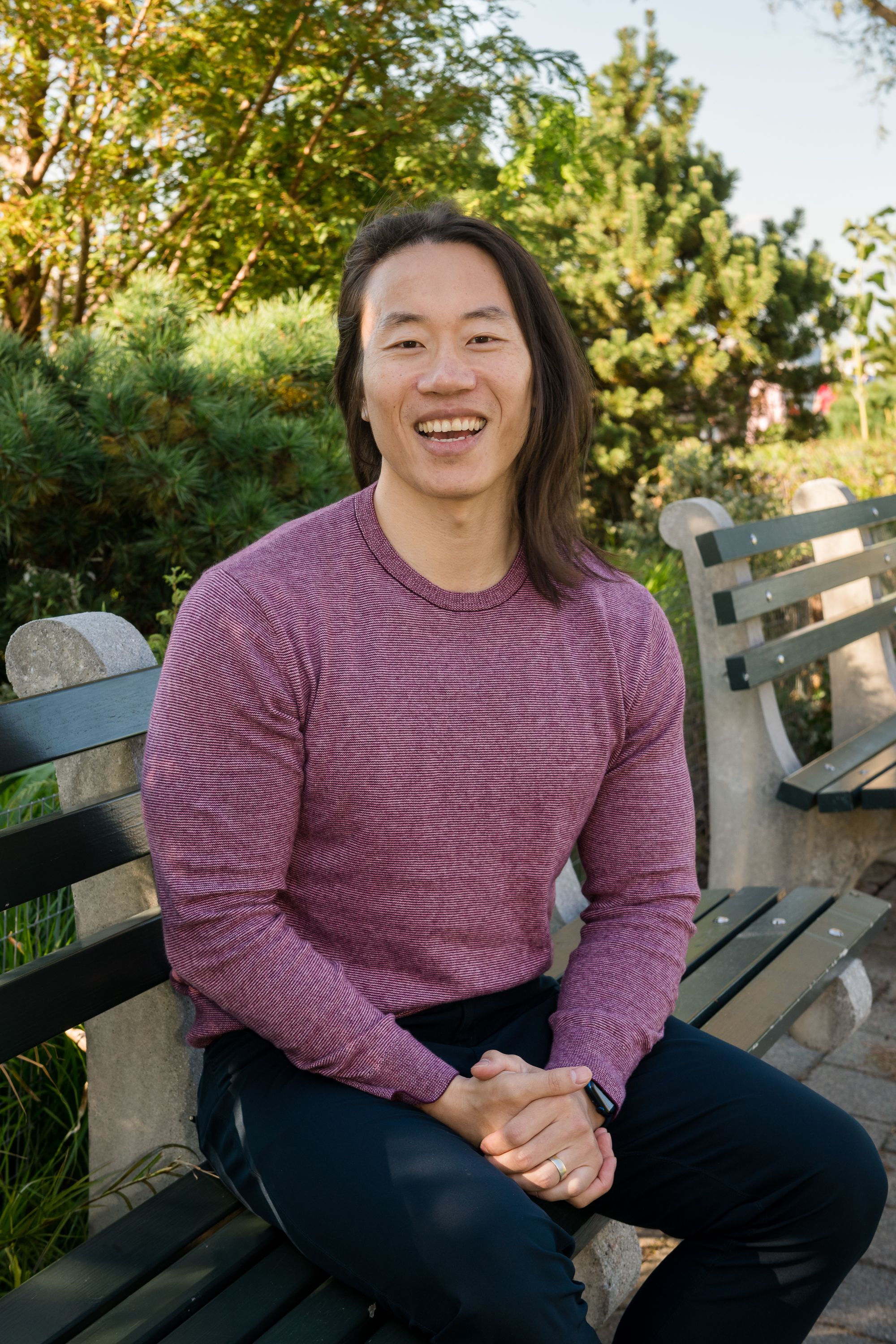 Jason Shen is a first-generation immigrant and a three-time startup founder whose raised millions in venture capital from investors like Y Combinator, Techstars, Betaworks Ventures, and Amazon. His last company was acquired by Facebook, where he works as a product manager. His ideas on startups, leadership, and innovation have appeared in TechCrunch, Fast Company, and Quartz and his TED talk on the future of talent has 4.1M views. Jason holds a BS and MS in Biology from Stanford University and serves on the board of the Presidential Innovation Fellows Foundation.

Jason first experienced the power of coaching as a gymnast, where his coaches helped him advance to become a US junior national team member and a NCAA national champion. Over time, he's worked with life, dating, and executive coaches to improve his goals—and brings the best of those experiences to his own practice.
---