Hi, I'm Jason—an executive coach, product manager, and 3x startup founder based in Brooklyn.
I help people navigate disruptive change so they can bring new things into the world with greater clarity, vitality, and purpose—through 1:1 coaching, workshops, writing, video, and interactive media.
On this site you'll find articles and resources I've created, blog posts, book notes, contributed pieces, and my weekly newsletter called Cultivating Resilience
Subscribe to Cultivating Resilience
My personal journey into resilience
My first business took less than two years to fall apart.
I remember huddling over the phone with my cofounders as one of our investors chewed us out for wanting to give up. "Do you know how many founders would kill to be in the position you're in?"
We had launched out of a top Silicon Valley accelerator with a long-distance ridesharing service—at a time when Lyft didn't exist and Uber was an app for getting limos in San Francisco. But when our only effective growth channel, a community news platform, threatened legal action to keep us from siphoning users off their platform, we needed to make some big changes.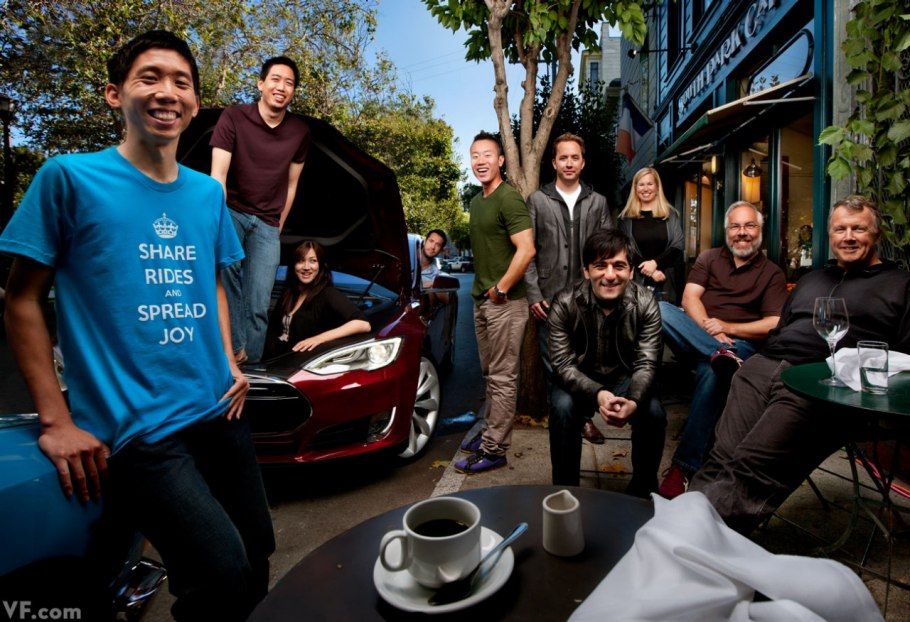 My cofounders and I tried to explore adjacent opportunities in the travel space. When that exploration went nowhere, we were forced to lay off the team to preserve cash and retrench. We spent 6 months jumping from idea to idea, unable to agree on a direction to  start building. We didn't run out of money—we ran out of resilience.
Discouraged and ashamed by my failure, I took off, leaving behind our shared San Francisco apartment, and the Bay Area startup scene entirely. Over the next five years, I changed career tracks, got laid off, dated, broke up, entered two marathons and finished one, fought a lawsuit, gave a TED talk, lost 12 grand in a credit card scam, set two Guinness World records, and eventually started a new startup.
We got 18 months into building a business to improve tech hiring and realized the demand for our product wasn't as strong as we had expected and we didn't really love working in the space. This time, we were able to adapt.
My cofounder and I took a week to brainstorm as many ideas as we could and pitched our favorite ones to a few close friends and advisors. Their feedback helped us converge on two related concepts in the gaming industry that we got started on right away.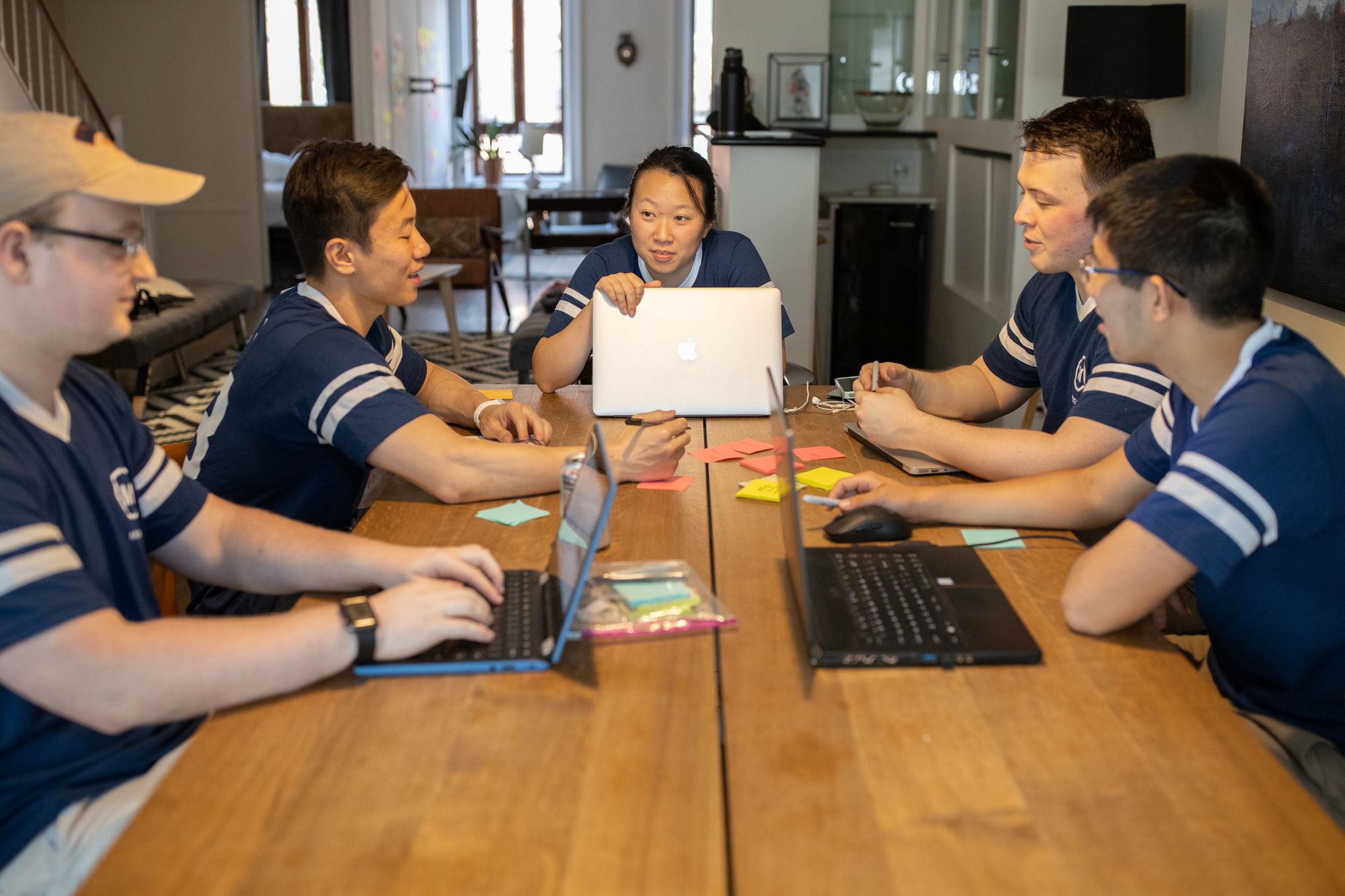 We rewrote our pitch deck, landed new investors, built a new team, and launched a slew of new products into the market. Our efforts got the attention of Facebook (now Meta) and they later acquired us. For two years, I've led product teams building knowledge & documentation tools while teaching the core skills of resilience to employees.
This journey wouldn't have been possible without the struggles I faced and the practices I took up. I meditated. Journaled. Read stacks of Brene Brown and Kelly McGonigal books. Spilled my guts in breakout rooms. Worked with two executive coaches. Married a fiery artist and learned to make space for both our sprawling ambitions under one roof.
I was forced to unlearn and relearn many things about resilience. That trying to tough it out solo might have worked (at least partially) for my immigrant parents but not for me. That expressing my emotions was not a sign of weakness. That giving up old dreams in favor of new ones didn't mean I was a failure. That life is full of surprises but that we can always find a way through.
And now it's my mission to bring the power of resilience to the world.
How I can help
I started to share what I've learned about resilience in publications like Fast Company, TechCrunch, and Vox. In 2020, I developed what is now The Resilience Rules framework, based on the principle that resilience is not a trait or resource but a set of skills that we can practice and improve.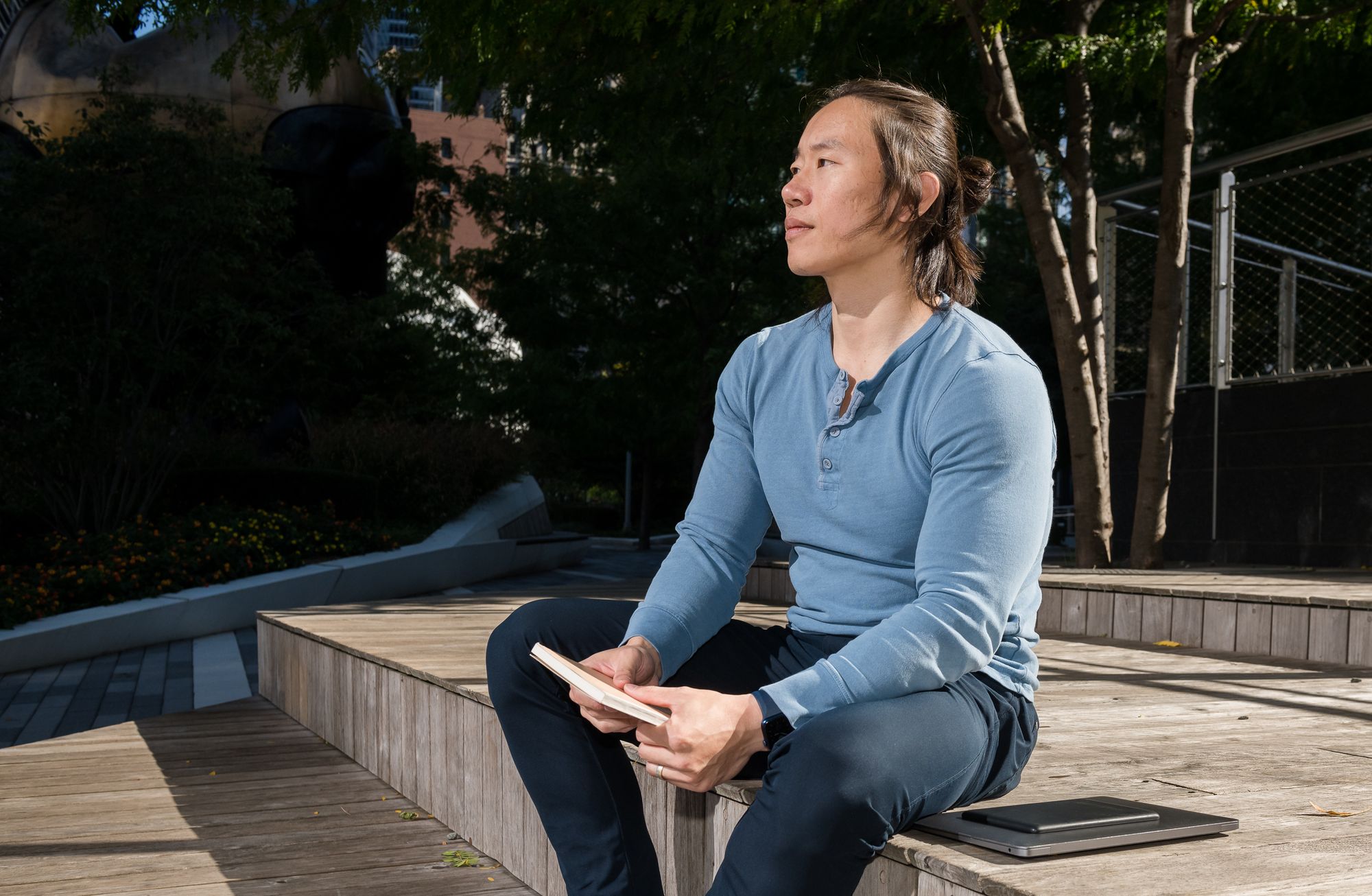 Through my work on resilience, I've helped founders deal with mental health challenges within their team, managers get from under the back-to-back meeting culture of remote work, and product teams regain momentum amidst reorgs and leadership turnover. Hundreds of entrepreneurs, leaders, investors, and educators tune in each week for the latest from my weekly newsletter.
Thanks for landing on my site and I hope I can support your journey in becoming a more resilient innovator so you can better adapt and share your work with the world.
Coaching
I serve as an executive coach to a small number of creative and tech leaders (founders, PMs, managers). My sweet spot are open-minded individuals who have struggled to find belonging along one or more dimension—BIPOC, immigrant, lower-income, neurodiverse—and are trying to find greater purpose, progress, or power in their work.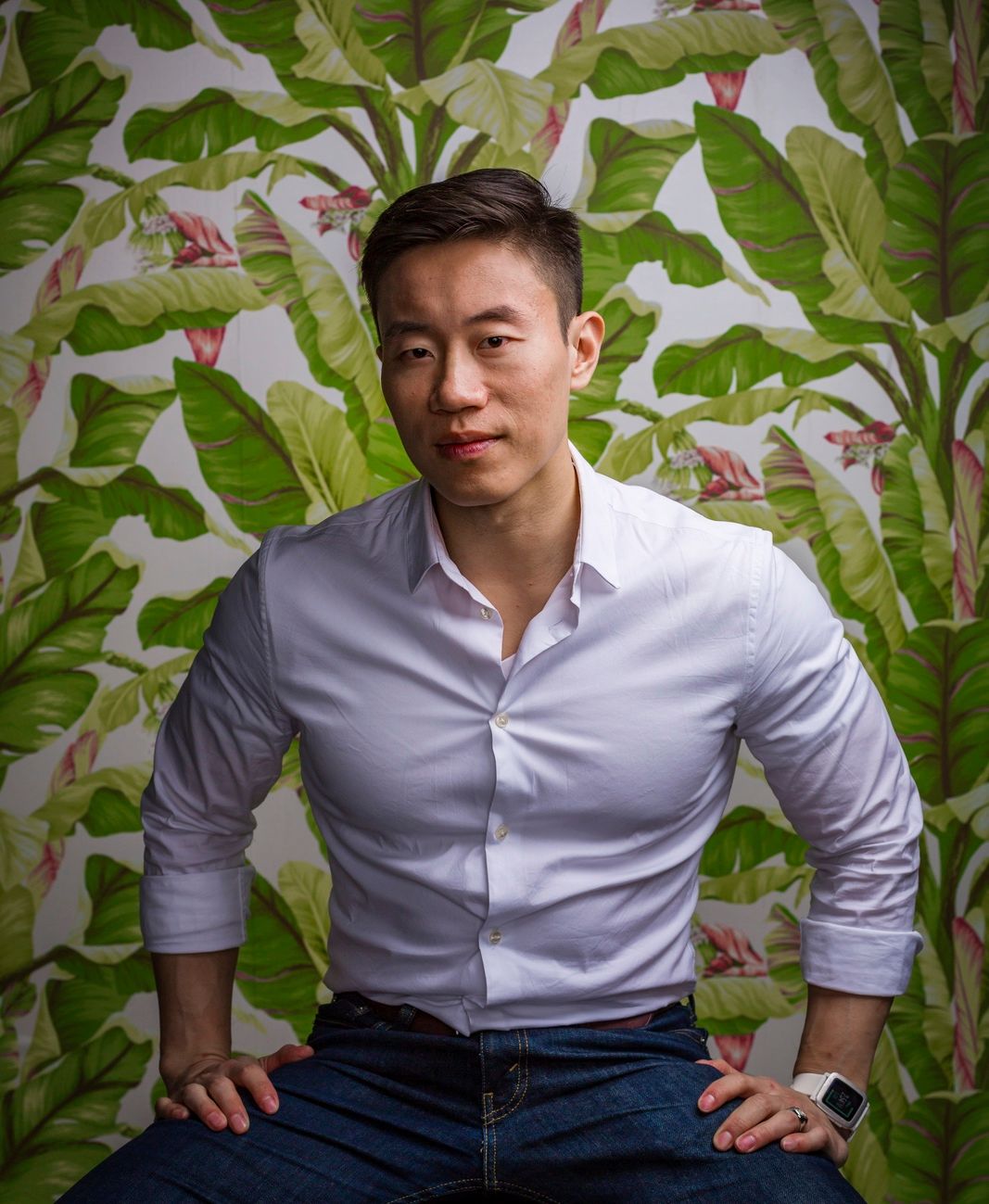 Find me elsewhere on the web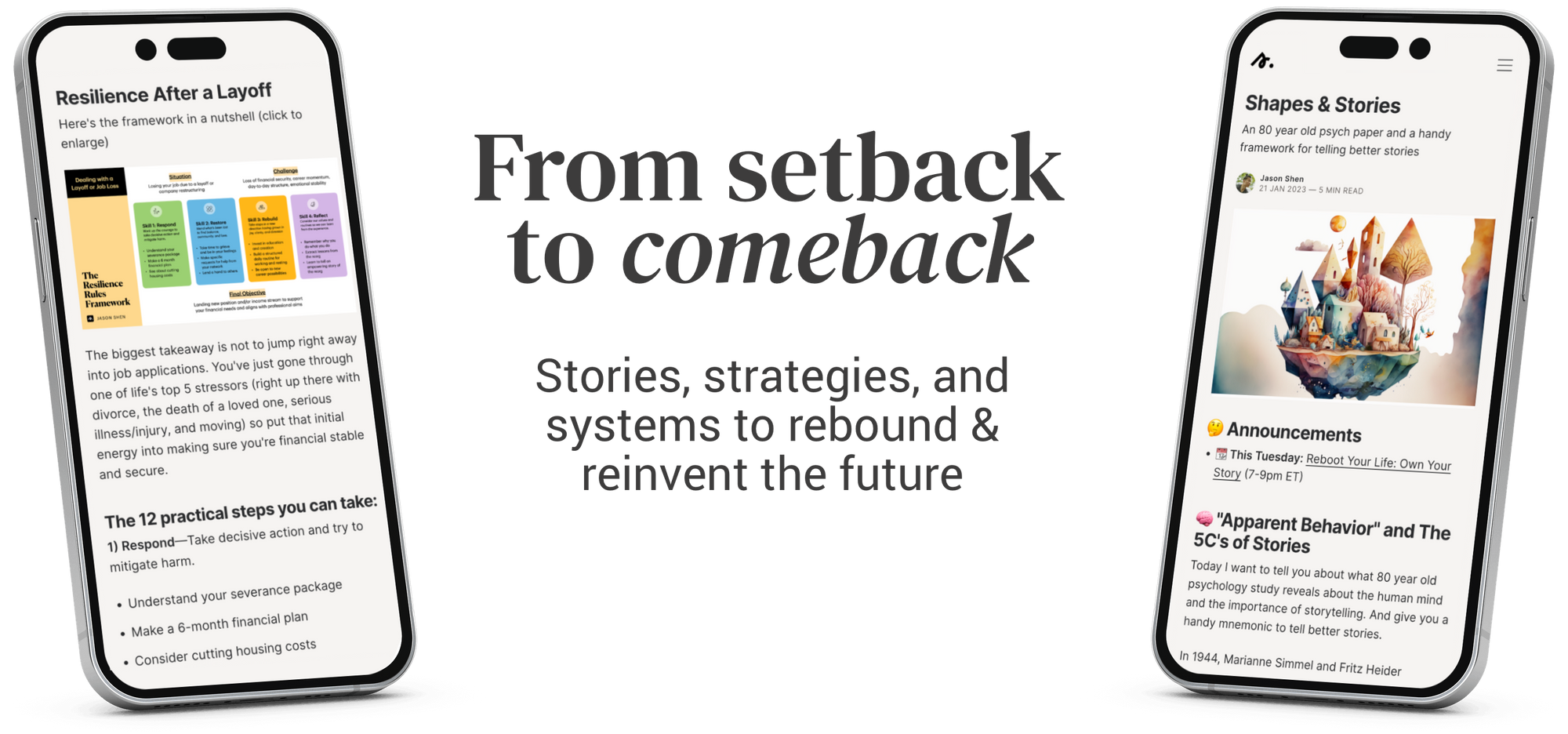 Cultivating Resilience
To stay in touch, sign up for Cultivating Resilience, my free weekly newsletter for innovators seeking to build, adapt, and lead in times of disruptive change