💡
Cultivating Resilience
is a newsletter that helps innovators navigate change and bring new product and ideas into world. It's published by Jason Shen, a resilience coach, product manager, 1st gen immigrant, ex-gymnast, and 3x startup founder.
🧠 5 Ways to Enhance Your Creative Output
Last Thursday, I hosted my first interintellect salon with Herbert Lui, author of Creative Doing. ii salons are fascinating because they last 3 hours and are meant to be the kind of wide ranging, cocktail party style of discussion, rather than a super controlled presentation with a tiny bit of Q&A.

1. Believe in yourself even when others don't
I know this is easier said than done, and to be honest it's something I struggle with myself. But to create, you have to tap into your internal sense of taste.
Do you like what you're doing?
Do you find it interesting?
Can you continue to refine it?
If yes, then keep going even if the response isn't there. Because whether it's Kanye West or Lady Gaga, some of the most creative artists in our world started out being ignored or ridiculed. But they believed and eventually found their audience. And you can too.
2. Make it to 100
Herbert named his book Creative Doing because he wanted to distinguish it from creative thinking. Creation is a verb. It is an act.
Want to know if you are really cut out for something? Do it 100 times. I've written 118 of these newsletters in the last 27 months and I'm still going. I've written 427 tweets in the last 28 days and finally restarted growing on Twitter.
Great ideas come from continuous effort. If you can create something 100 days in a row, dance 100 days in a row, or generate a 100 different versions of something: you are bound to increase your skill and likely have a couple true gems in the mix.
3. Shrink the size
When you're starting to create, it's easy to get overwhelmed. We see a video of someone traveling to 20 countries and we decide we want to do that too. But it'll take forever and cost a lot to book all those flights so we give up. How about making a video of traveling around your neighborhood. Or just different parts of your home?
Don't try to write a book, try to write a chapter.
Don't try to write a song, try to write a hook.
Don't try to make a comic strip, try to make a single panel.
Herbert (who has been writing new posts daily on his blog has more on this idea)
4. Copy, imitate, remix great work
While we should never plagiarize or pass off someone else's work as our own, it can be really instructive to immerse ourselves in the work of great artists in our fields.
If you are stuck on a presentation at work, can you deconstruct an existing presentation that you know was well-received and figure out how it might apply to your topic (I'll probably be doing this tomorrow at work).
5. Give yourself entry points
We talked a lot about Herbert's note-taking system, which he started, killed, and rebooted in the process of writing Creative Doing. There's a lot of hullabaloo about taking notes but what we concluded was that notes are best seen as an entry point:
A place to begin, a way to transition, a point to conclude on. Something that stimulates your brain so you aren't staring at a blank canvas.
Here's an exercise from the salon you can borrow:
Jot down as many ideas as you can about your creative craft in 5 mins
Aim for 1 idea every 30 seconds (so 10 total)
Most of them will be mediocre, but a few will be really great
---
🖼 S&B #047 (Unscratchable)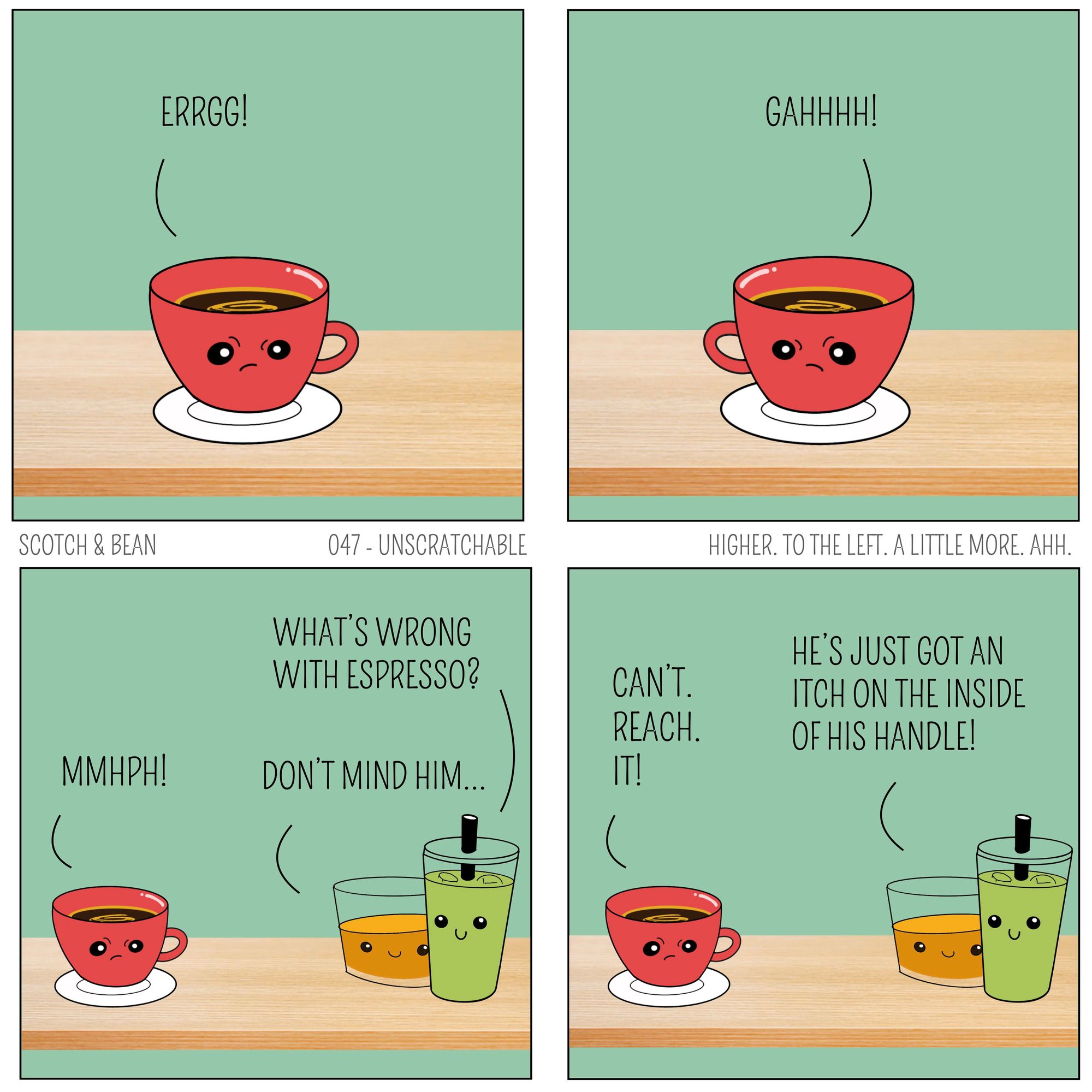 ---
👉 A Different Aftermath (AI illustrated comic)
A gorgeous comic made with Midjourney AI. I linked to the explanation of how it was made. Click the quoted tweet to read the comic itself.
---
🙏
Thank you for being a member of Cultivating Resilience. This newsletter has spread almost exclusively by word of mouth. Would you help share it with a friend or two who might also enjoy it?
---
Recent Issues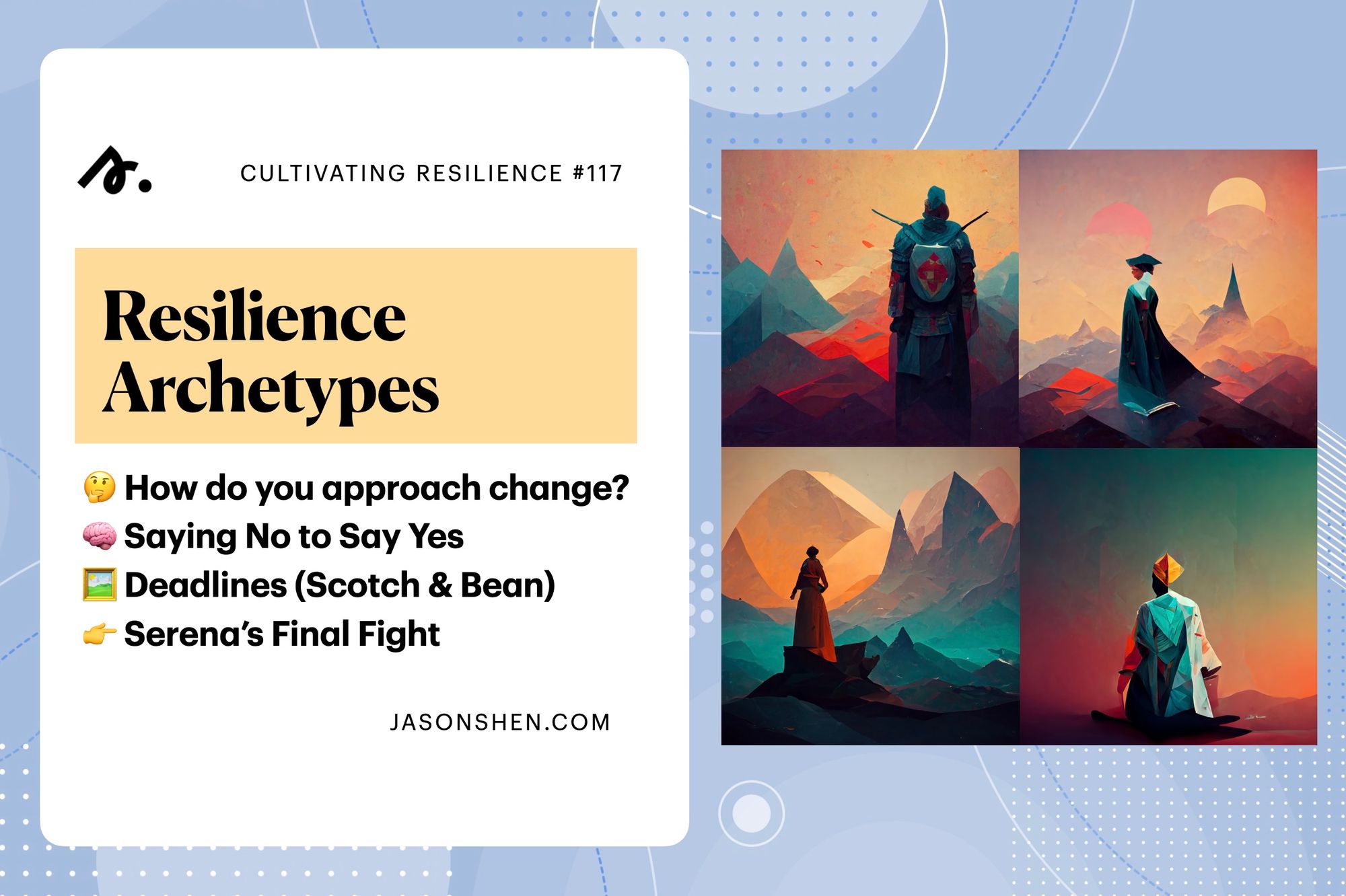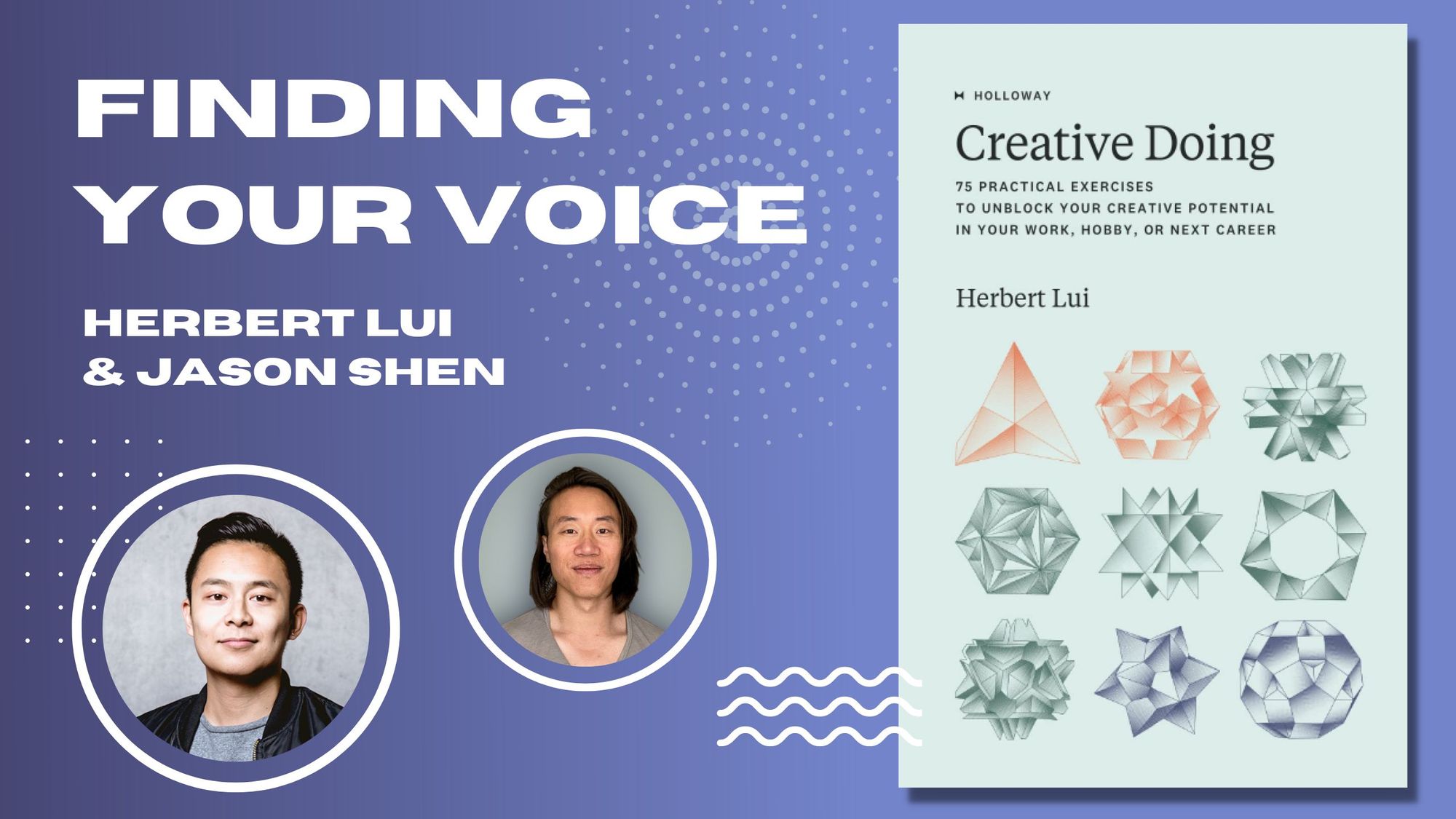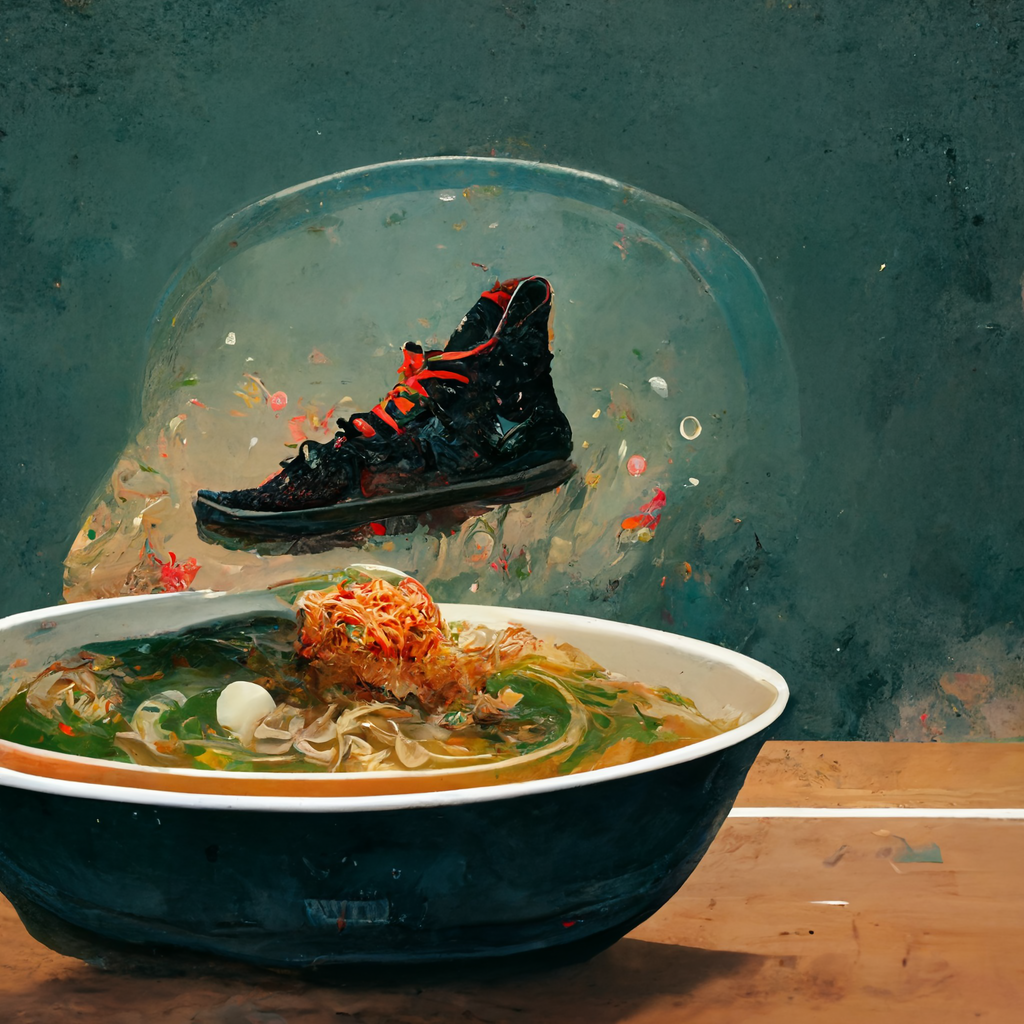 ---
More Resources and Fun Stuff
---
Work with Me
Working with an executive coach can help you take on bigger and bolder opportunities in a volatile environment—without destroying your sense of self. I currently have 1-2 open slots for new clients so if that sounds interesting, take a look.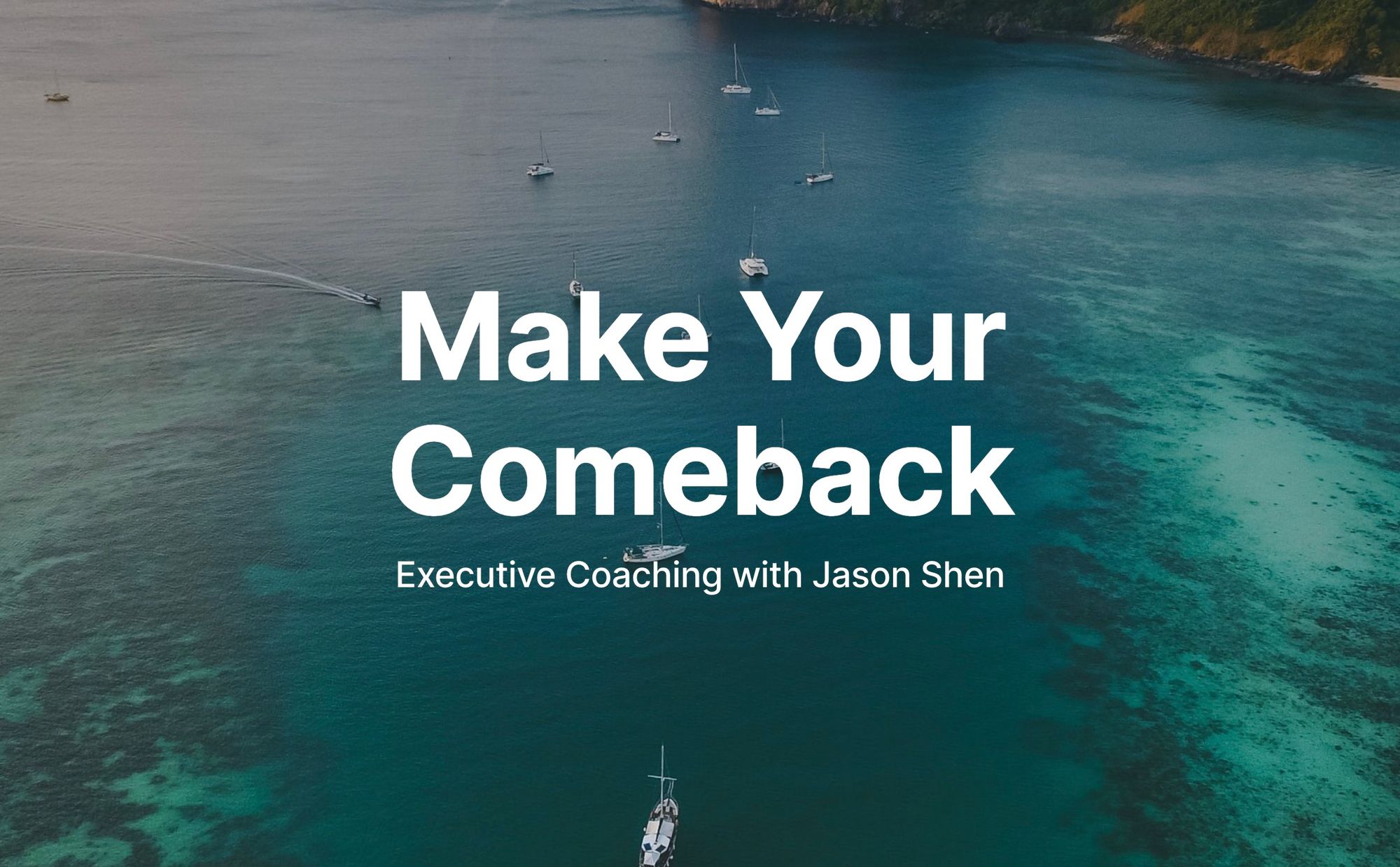 Executive Coaching with Jason
I partner with entrepreneurial leaders to beat burnout, navigate change, and ship work that matters.
Learn More