On September 8th, I'll be hosting an Interintellect Supersalon with my friend Herbert Lui about his book Creative Doing. You may remember my Twitter project to share one of his strategies each day, which I covered in 106
Now I'm inviting you to join me for a live conversation with Herbert, where we'll  talk about developing your craft, getting past creative blocks, and growing your audience while staying true to your unique voice. For those that don't know about Interintellect, they have been helping intellectually curious people get together IRL and virtually to explore a wide range of topics, where the emphasis is on discussion, not just one way communication.
So while I'll have some prepared questions for Herbert, a lot of the evening will be devoted to your questions, feedback, and interactions. This is a paid event, but hopefully the price is not a barrier to entry. To learn more and book a seat, click here.
Pivot Office Hours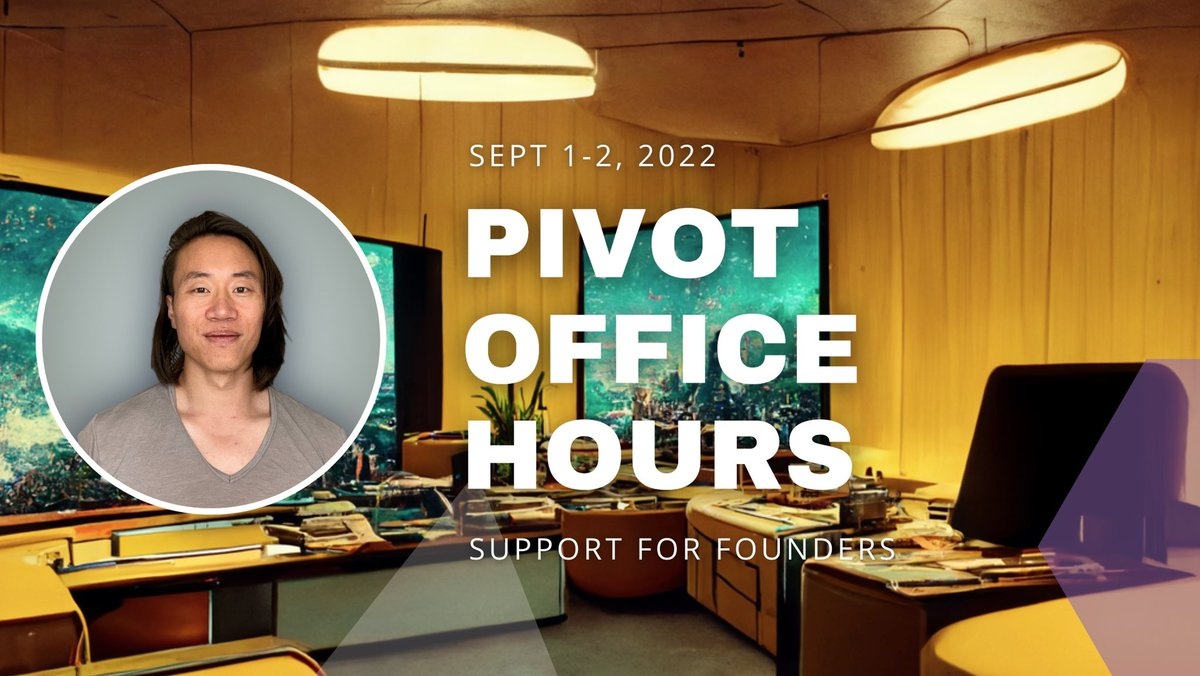 Every couple of years I've opened up some time to connect with this community, and every time it's been a great experience.
So next week, I'm opening up a bunch of slots for Pivot Office Hours between Thu Sept 1 - Fri Sept 2! If you're a founder who is considering, executing, or has recently completed a pivot, I'd love to talk to you.
Grab time & I'll try to answer your q's, commiserate with your struggles, give you an unbiased opinion, and mine your experience for insights on observations.
The Value of Near Misses
This was one of the most popular threads I wrote last week and while it starts off flip, it's got a lesson that I think all of us can appreciate.