Hey friends,
This is the 22nd edition of Making Connections, where we take a random (illustrated) walk down tech, fitness, product thinking, org design, nerd culture, persuasion, and behavior change.
This newsletter is all about iteration and change and experiments. Over the last few weeks, we've been experimenting with the X takes on Y topic, having done online education, mindfulness, connected fitness, and documents.
And I've learned that while I like riffing on a specific topic from multiple angles, it's not as fun when you have to do it every single week. My goal is to make it to 100 editions at the minimum, and I'm only at 23 so not even a quarter the way there. Which means I gotta pace myself so I don't go out too fast like I did with my first marathon.
So once again, we're going to try a new angle. Keeping it simple:
An illustration / graphic / comic / something visual made by me
A quote or thought I had
Something neat to check out
1. You just get more out of some things…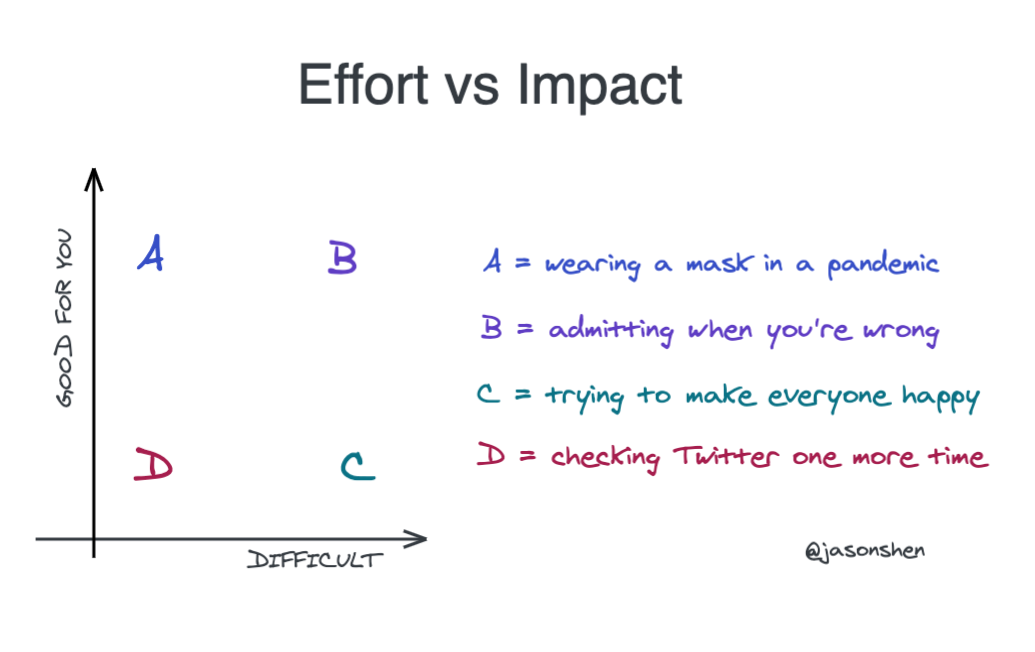 2. What Could Go Wrong?
From an article about Amazon's approach to winning in the video game industry:
Most rookie studios take a cautious, incremental approach to game development: They write their code on a tried and tested third-party game engine, such as Unreal or Unity, rather than going to the trouble of building one from scratch. They release a medium-scale title or two and hope for the best. And then, if they haven't gone out of business, they begin the long, difficult job of making a big-budget AAA game.

But Amazon Game Studios would do none of that. Instead, it would try to transform its quaint little hamlet into a Jetsons-style cityscape overnight. It would cobble together its own game engine and wrangle all the data and code on its own AWS servers. The games themselves (Amazon, of course, planned to develop several AAA titles simultaneously) would also serve as advertisements for the company's other services. Bingo.
3. The Google Slides of Video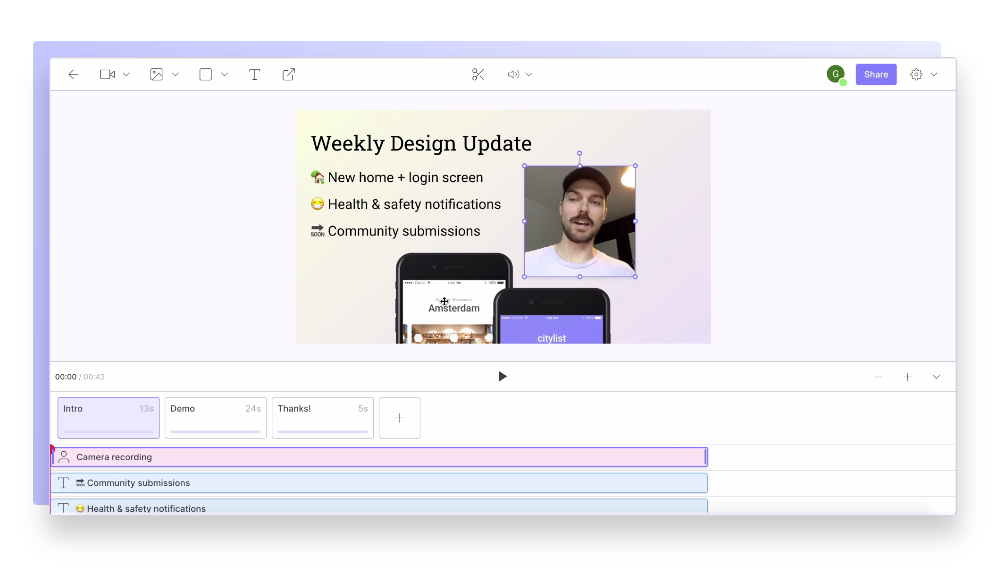 Have been playing around with an app called Trella. It's like the Google Slides of video editing: easy, collaborative, web-based. Once bandwidth speeds and cloud processing power got fast enough, it was just a matter of time some one made a product like this. Really like it so far and I think it'll open up a lot of possibilities for quick video creation on the web.
---
Alright well that's it for this week! Let me know what you think of the new format and I'll check back with you next Saturday.
-Jason