💡
Cultivating Resilience
is a weekly newsletter about rebounding from setbacks and reinventing the future—by 3x founder and executive coach Jason Shen.
I was in Monterey, CA this weekend taking the CrossFit Level 1 Coaching course (1).
Crossfit defines itself as constantly varied, functional movements, done at high intensity, and posits that this method was the best way to create fitness, aka the capacity to move heavy loads across long distances quickly, under many different scenarios and durations.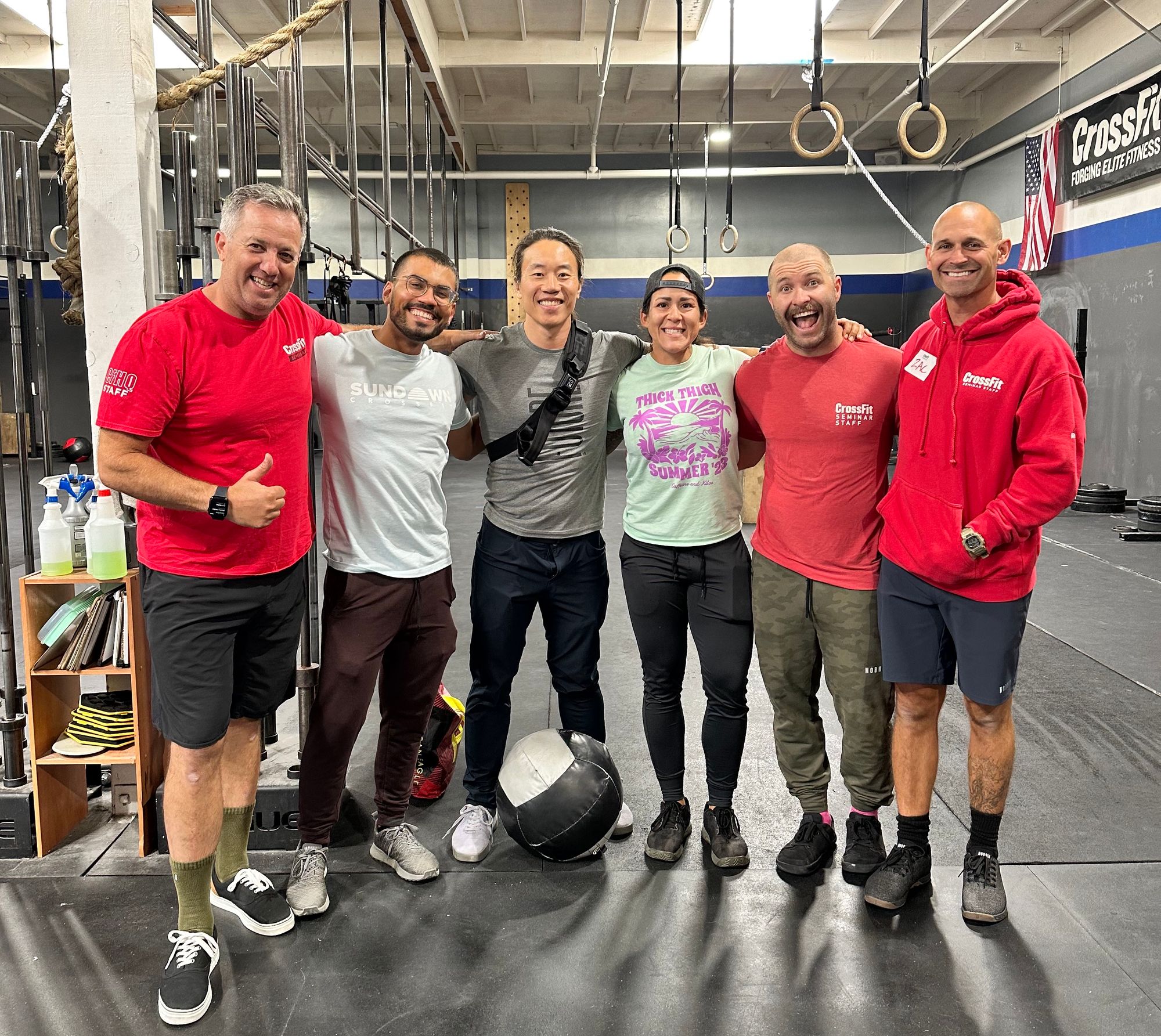 Now this is a bold claim and intense exercise can lead to overexertion and injury when not done properly or safely, but the science behind high intensity training is a fascinating one with a couple of great lessons for developing resilience.
Let's go back to the mid 1990's and meet Joseph, who has has recently returned from studying abroad. He's a human physiology researcher who focuses on the different effects of exercise on the human body, especially the aerobic system which supports long-duration, low-intensity activities, such as jogging or cycling, as well as the anaerobic system, which is engaged for short-duration, high-intensity activities, such as sprinting or jumping.
Joseph wondered if there was a way to train both systems at the same time and do so more efficiently than traditional techniques. He heard about a head coach of the national speed skating team who had developed a novel training protocol for his athletes and decided to partner up.
The skating coach had his athletes cycle on a stationary bike at 170% of their maximum oxygen uptake (VO2 max) for 20 seconds, followed by 10 seconds of rest, repeated eight times. This added up to four minutes of intense exercise per session.
Joseph and the skating coach decided to test this protocol on two groups of speed skaters:
Group A followed the protocol five days a week for six weeks.
Group B followed a more conventional protocol of cycling at 70% of their VO2 max, a moderate pace, for one hour, five days a week for six weeks.
The results were astonishing. The Group A improved both their aerobic and anaerobic capacities significantly more than the second group. Their VO2 max increased by 14%, while their anaerobic capacity increased by 28%. Group B only improved their VO2 max by 10%, and did not improve their anaerobic capacity at all.
Now some of you are thinking: this is a newsletter on resilience so what's with the history lesson on fitness protocols? Bear with me, I've got you in a few more grafs.
Joseph had uncovered a cheat code for overall fitness and it involved doing intense exercise for short durations.
You may have heard this 8 rounds of 20 seconds of maximum effort followed by 10 seconds of rest called Tabata training. It pushes your body to its limits, and as a result, it burns fat, improve endurance, and boost your metabolism.
Joseph is in fact the Jewish name of Japanese researcher Izumi Tabata, whose paper "Effects of moderate-intensity endurance and high-intensity intermittent training on anaerobic capacity and VO2max" in the journal Medicine & Science in Sports & Exercise has over 1,195 citations since its publication in 1997.
While created by the speed skater coach Koichi Irisawa, this 8x (20 on/10 off) protocol became known as Tabata training, and it spread like wildfire across different sports and disciplines. People started applying it to various exercises, such as running, swimming, rowing, jumping rope, burpees, squats, push-ups, and more. They also started experimenting with different work-to-rest ratios, durations, and intensities.
Tabata's work sparked a growing interest in high-intensity interval training. Training that sounds simple, yet is physical demanding, can be done anywhere, anytime, with minimal equipment, challenge elite performers yet scale to beginners. Further findings have continued to demonstrate the effectiveness of high intensity training for adolescents through older adults and works even for people with chronic illnesses or severe mental illness.
Again, what is the connection to resilience?
Resilience is dealing with change. Change is often intense, on our psyche and our physical bodies. The body keeps score and all that.
High intensity training is an effective and efficient way to improve your health via your fitness, thus preparing you for future disruptions and change.
Sometimes the most abrupt and disruptive change in careers / relationships / personal lives can stimulate the most growth and adaptation.
So am I telling you to go out and do a microworkout or maybe something a bit more challenging? Well, sure. But also, I'm telling you that intensity is not a bad thing.
Maximum intensity all day every day is going to fry your brain and body. But regular doses of stress and intensity followed by rest is what builds your capacity to take on more in just about anything.
Never forget it.
Best,
—Jason

Footnotes:
(1) Whatever you think of CrossFit, it's a popular fitness program. As of 2023 the organization has 14,000 affiliated gyms / institutions around the world, up from 12,500 in 2021 and the CrossFit Games has nearly $3 million in prizes. And they have a new Silicon Valley CEO who is a former US marine and VP at both Pinterest and Meta so that growth may still continue.
🙏
Thank you for being a member of Cultivating Resilience. This newsletter has spread almost exclusively by word of mouth. Would you help share it with a friend or two who might also enjoy it?
Recent Issues
---