💡
tl;dr:
I recently left Etsy and I'm working on some new projects: one around
improving tech hiring
, and another around
personal excellence
. I have some spare cycles to take on part-time consulting / contract work in product and marketing, so don't hesitate to
reach out
.
I joined Etsy in August of 2015, five months after the IPO. I had admired Etsy from afar for years and I was excited do product at an established, publicly-traded technology company after leaving a privately-held B2B software company.
Over the past two years, I've built products and features to support our global seller community of 1.7 million creative entrepreneurs. I helped launch a marketing / promotional tool called Shop Updates, oversaw a major rewrite of the system we use to assess listing and transaction fees, and introduced powerful new functionality for Sell on Etsy, our seller-facing iOS and Android app used by over half a million sellers every month. I also had the opportunity to present at our internal mobile summit, write a Code As Craft article about how Etsy manages development over the holidays, lead a lunch-and-learn about the history of our seller mobile app, do a design sprint around new seller experience, and organize a strengths-assessment program with my team leads.
I learned a ton at Etsy (a full post on that to come) and worked with incredibly talented, down-to-earth people who really cared about making functional and accessible products and services. I'm proud of the work we did together and grateful to have been their teammate.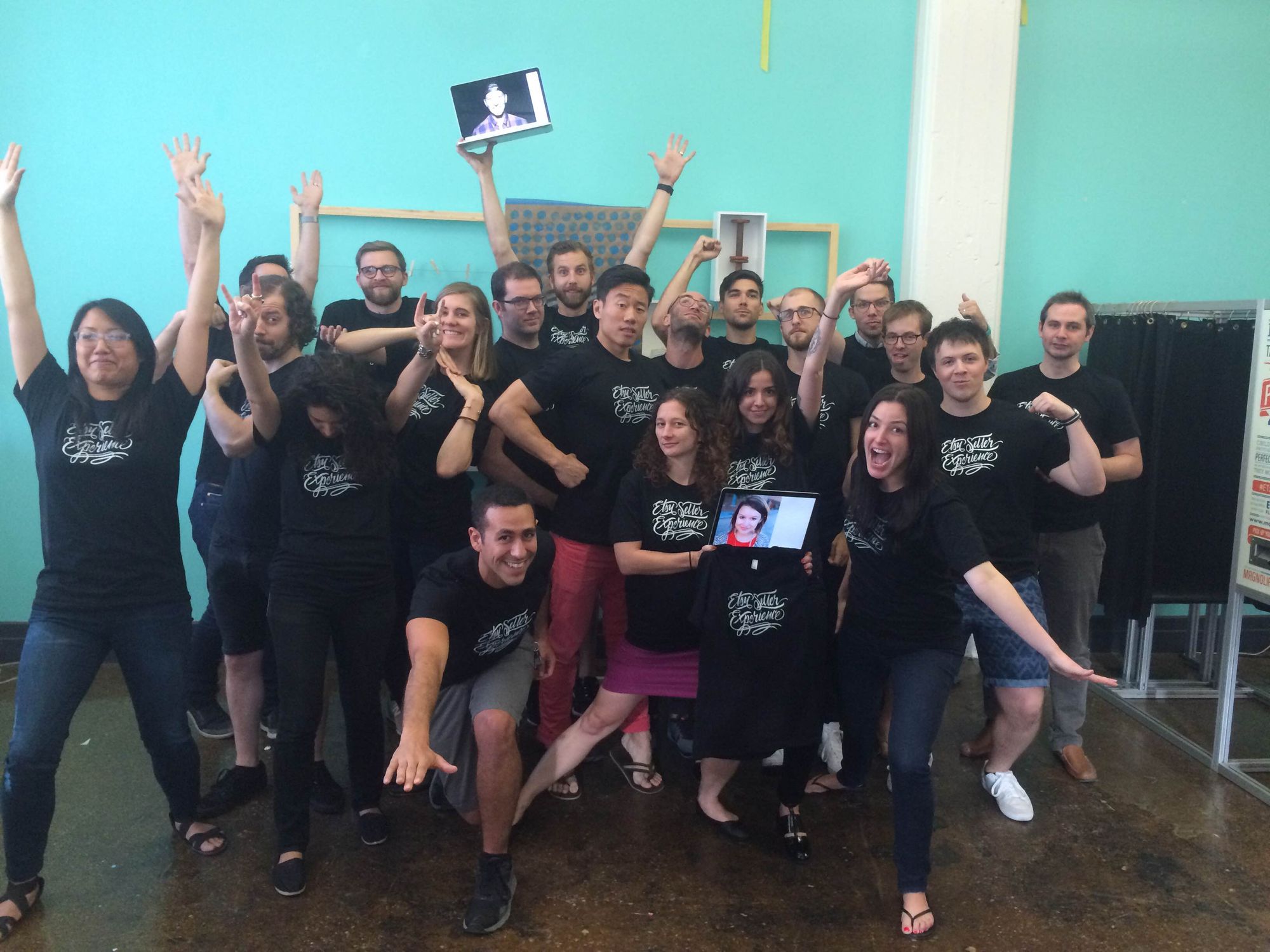 In a pretty big shakeup at beginning of May, Etsy announced the immediate departure of CEO Chad Dickerson and resignation of CTO John Allspaw, as well as the elimination of 80 employees. Josh Silverman, a former eBay and American Express executive who had been on Etsy's board since November, was named the new CEO and started the next day. This all happened on the same day that an activist hedge fund, Black and White Capital LP, announced they had acquired a 2 percent stake in Etsy's stock and had been expressing concerns about its slowing revenue growth, poor shopping experience, and overly high expenses.
I was really sad to see the company let go of those 80 people, especially Chad, the CEO, whom I've developed tremendous respect for. I did however hope that this change would lead to sharpening the company's focus on projects and initiatives that really mattered for Etsy's business health.
During that time of transition, projects were being cancelled or put on pause, new initiatives (known internally as "the vital few") emerged with a special focus on revenue growth, and teams were being shuffled around to staff these new initiatives. People and teams who were not part of The Vital Few were tended to float in a bit of a limbo, but overall, this seemed like a good step forward.
A week ago, Etsy announced a second round of layoffs, this time letting go of 140 employees, including me. Combined with the earlier layoff, this means Etsy has now cut about 22% of the global workforce since the beginning of 2017.
While I was a little disappointed, I was not surprised either.
Consider this: my manager, who had been at Etsy for 7 years, left for Airbnb not long after the new CEO started. After several months of planning on one project, I was re-routed to lead two different tracks of work, with a new team of engineers, designer, and engineering manager. A few weeks later, both those tracks of work put on pause or cancelled, and there was no direction from leadership on what we were to focus on next. Then the engineering manager on my team announced he was leaving Etsy.
So when the announcement came last Wednesday, I understood.
There were simply more product managers than there were projects, and those "vital few" initiatives were concentrated on search, marketing, and buyer growth. Having worked on the seller side my entire time at Etsy, I wasn't in a place to make a big contribution. While part of me feels annoyed that my ability to contribute was not being recognized, I've been on the other side too, laying off the employees we hired at Ridejoy when we needed to dramatically change course. These decisions are gut-wrenchingly hard and I believe the leaders made the best decision they could with what they knew.
I'm hopeful that the New York tech community capitalizes on this special moment to bring numerous talented individuals into new roles at the many tech orgs in the city (and of course I wish the same for the remote and international Etsy employees who were let go). I can't wait to see what all our alumni go off and do. I believe there is still a lot of opportunity for Etsy and I hope the team that remains takes advantage of Etsy's unique market position to strengthen and grow the core business, find new buyers, and support our sellers.
As for me, I'm using this as an opportunity to tackle an area I've been interested in for a long time: talent assessment, with a focus on tech hiring). I'm also developing a program to help people be more excellent at what they do and exploring some part-time product and marketing consulting work.
Stay tuned and don't hesitate to reach out!