💡
Cultivating Resilience
is a weekly newsletter about how to rebound from setbacks and reinvent the future—by 3x founder and executive coach Jason Shen.
Happy Saturday ☀️
I write to you today from the guest bedroom of an Airbnb with interesting animal themed decor:
three white turtle shells hang in a row from one wall
a half sized plastic ram mount appears across from the shells
thin metal protrude from the wall near the ram
and an abstract painting of horses hangs over the bench where I work, eliciting compliments from my coworkers.
Animals don't get laid off. They must fight to survive every day, but they don't have to read severance packages or reformat their resume so they can get through the keyword filter systems. These experiences belong solely to the human experience.
Today I'm sharing excerpts from my latest piece in Every—using my resilience framework to help people affected by a mass layoff or sudden unemployment. I hope it can be a resource for you or someone you know who's been affected.
—Jason
PS: Welcome to the 55 new subscribers who've joined in the last two weeks! You've come at a good time—2023 is going to be a banner year for this newsletter
🤔 Updates & Reminders
Reply back to this email if you're an entrepreneur trying to build a stronger writing practice to win a copy of Great Founders Write
---
🧠 You Got Laid Off, Now What? (Every Excerpt)
In my latest piece for my Rethinking Resilience series on Every, I wrote about how people can use my resilience framework to better navigate the challenges of a layoff. It's been the most "hearted" piece in the series so far. [link]
Along the way, I share some of my own layoff experiences at Etsy, Percolate, and Meta. There's no shortcuts or hacks, but it's won some kind words from others on the web.
Yes, I'm going to hype myself in my own newsletter. If not here, then where? 🙃
Resilience After a Layoff
Here's the framework in a nutshell (click to enlarge)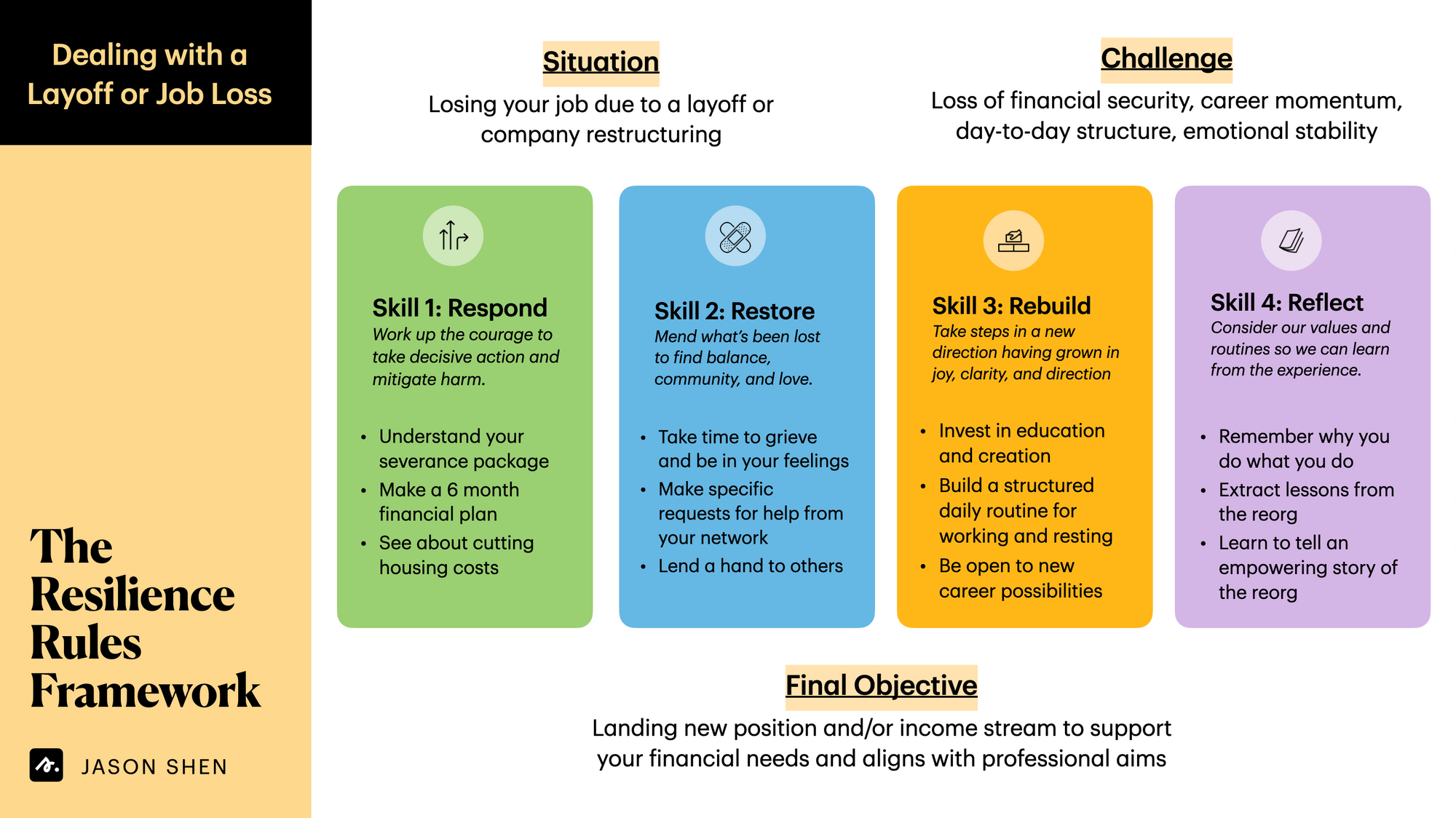 The biggest takeaway is not to jump right away into job applications. You've just gone through one of life's top 5 stressors (right up there with divorce, the death of a loved one, serious illness/injury, and moving) so put that initial energy into making sure you're financial stable and secure.
Take time to grieve the loss—being in your feelings is a part of the process and helps you clear your mind so you can make better decisions. Be open to new possibilities and try to see this as an inflection point in your journey towards something better.
The 12 practical steps you can take:
1) Respond—Take decisive action and try to mitigate harm.
Understand your severance package
Make a 6-month financial plan
Consider cutting housing costs
2) Restore—Connect to your community
Take time to grieve
Make specific requests for help from your network
Lend a hand to others
3) Rebuild—Take steps in a new direction.
Invest in education and creation
Build a structured daily routine (don't sleep in every day!)
Be open to new career possibilities
4) Reflect—Look back on your journey to find new insights
Document your achievements and lessons learned
Consider what matters most to you now for your career
Write a 6, 12, and 24 month vision
For all the stories and details on how to put this into practice, peep the link below: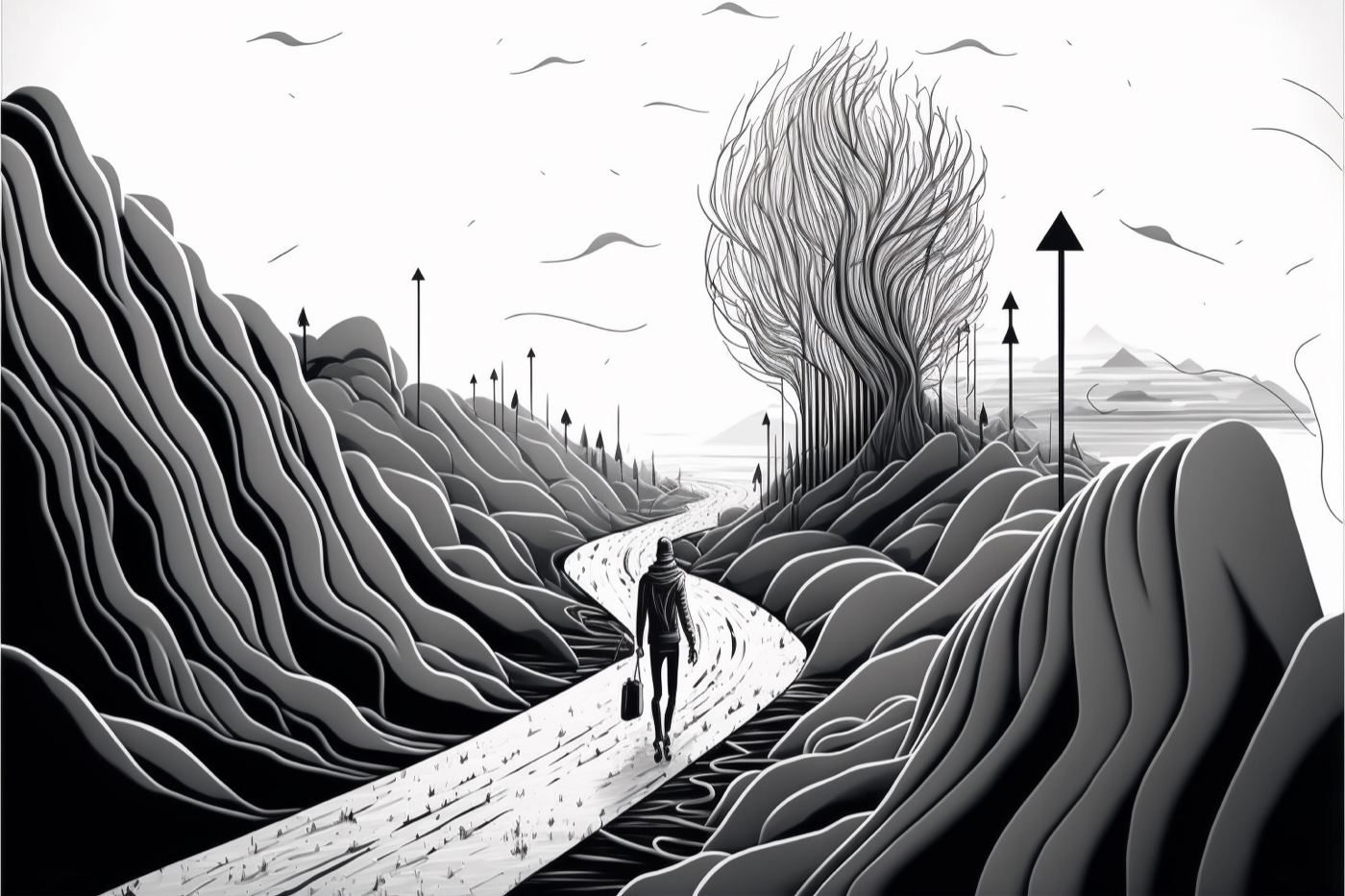 ---
👉 Recommendations
Andor on Disney+ is one of the most exciting and thoughtfully written stories of the Star Wars universe. Full of great characters, real moral questions, a heist segment and a prison breakout, this 12 episode series isn't just great Star Wars, it's great television.
---
🙏
Thank you for being a member of Cultivating Resilience. This newsletter has spread almost exclusively by word of mouth. Would you help share it with a friend or two who might also enjoy it?
Recent Issues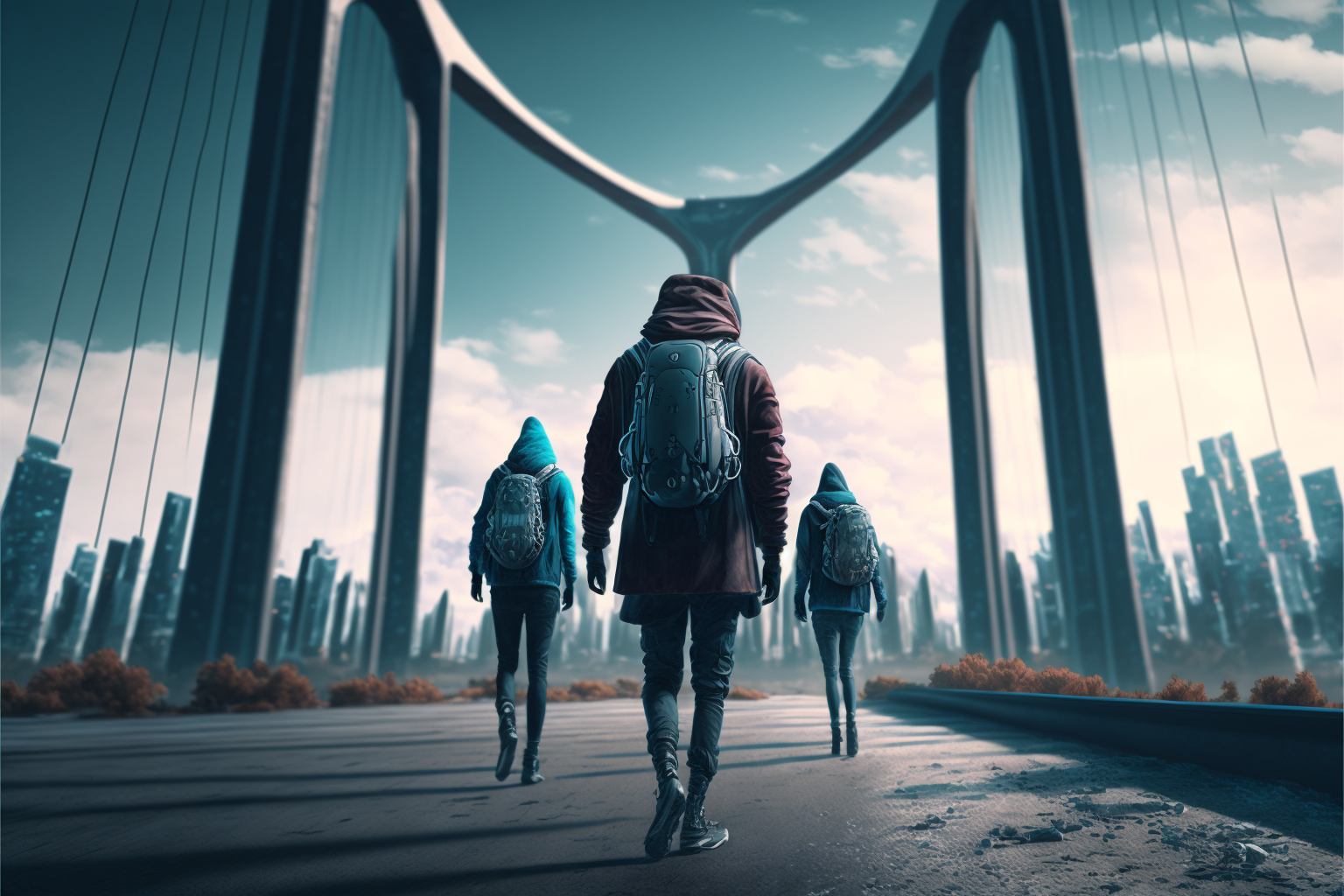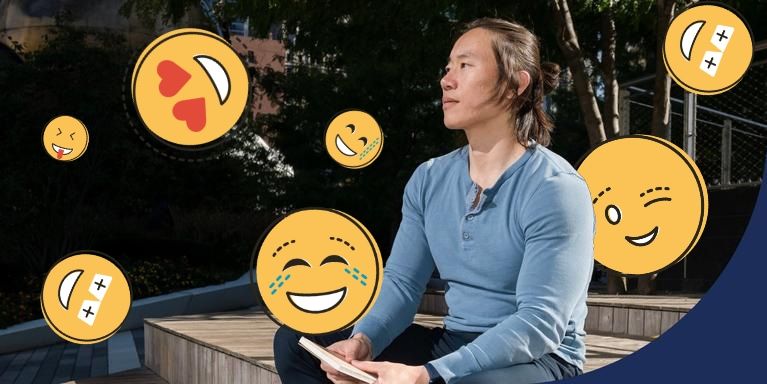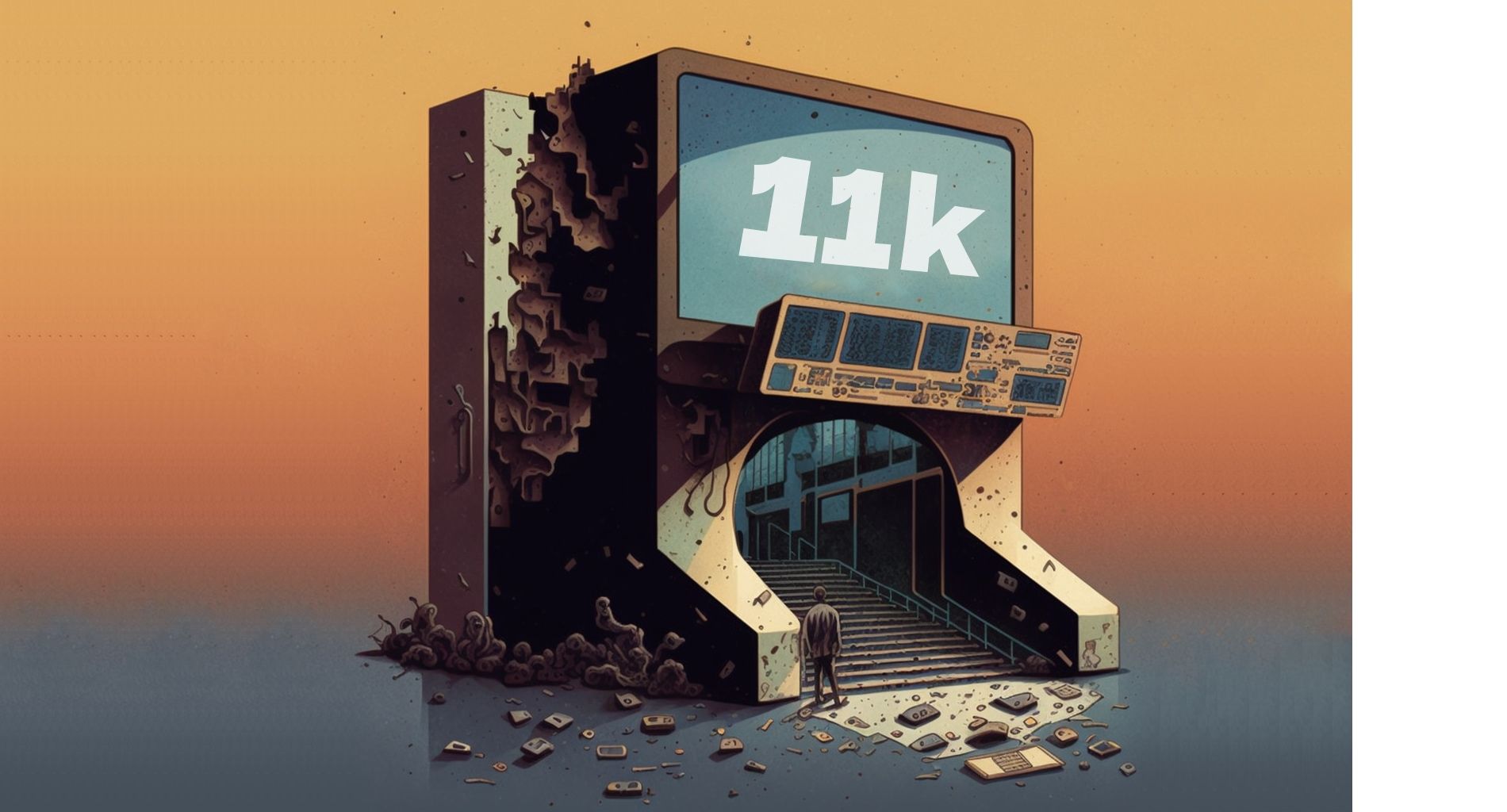 More Resources and Fun Stuff