💡
Cultivating Resilience
is a newsletter that helps innovators navigate change and bring new product and ideas into world. It's published by Jason Shen, a resilience coach, product manager, 1st gen immigrant, ex-gymnast, and 3x startup founder.
🤔 Celebrating 100 editions
We're nearing 100 issues of Cultivating Resilience and I'm looking to do a special issue featuring your insights. Would you be willing to share your experience?
As a reader of this newsletter, what have you learned about resilience, adapting to change, or leadership? Let me know here.
---
🧠 Poetry as Spiritual Practice
I've come across two books that both explore the idea of reading and writing poetry as sacred acts that can enrich a spiritual life.
The first is The Dharma of Poetry: How Poems Can Deepen Your Spiritual Practice and Open You to Joy. In a recent meditation gathering, I shared a few excerpts from the book:
This is a book about poetry as a source of wisdom. It argues not that poems are or should be didactic or prophetic — or that poets be regarded as sages making grand pronouncements about the meaning of life — but that poems embody and implicitly endorse ways of being in the world that anyone engaged in spiritual practice, or anyone wanting to live a more mindful life, might want to emulate.
Poems arise out of moments of heightened awareness, and as such they have the power to heighten our own awareness as we read them. For to truly enter a poem requires mindful attention, an alertness, curiosity, and open-hearted responsiveness that is very much like the awareness we cultivate in meditation.
Poetry brings us into living contact with the Dharma, it shows how the Dharma flows through our human experience, as poets work with the truth of things, the fundamental conditions of existence, the way things really are.
Poet and scholar Philip Metres writes that: "The events of 9/11 occasioned a tremendous outpouring of poetry; people in New York taped poems on windows, wheatpasted them on posts, and shared them by hand. . . . People turned to poems when other forms failed to give shape to their feelings."
Witnessing and imaginatively participating in the boundary-dissolving experiences rendered in these poems prepares the ground for transformation. Such poems show us that it's possible to move from living as an isolated self trapped in a meaningless, insentient universe to finding our home again in a world that is shimmering, alive, intelligent, continuous with us and responsive to our loving awareness.
Buddhist environmental activist Joanna Macy writes: The crisis that threatens our planet . . . derives from a dysfunctional and pathological notion of the self. It derives from a mistake about our place in the order of things. It is the delusion that the self is so separate and fragile that we must delineate and defend its boundaries; that it is so small and so needy that we must endlessly acquire and endlessly consume; and that as individuals, corporations, nation-states, or a species, we can be immune to what we do to other beings.
In order words, by delving deeply into the rhythms, sounds, and images created by poetry, we can enter a different state of being and find a new way of engaging with the world, one that might have us feeling more free, open, and connected with the world.
The second book is called Poetry as Spiritual Practice: Reading, Writing, and Using Poetry in Your Daily Rituals, Aspirations, and Intentions. What I like about this one is that it includes exercises that readers can do to engage with not just reading poetry, but writing it (which we'll explore more in the "Check this out" section.
We can't spend all this time talking about poems with exploring any, so I'll share two: the first is an excerpt from "A Cold Spring" by Elizabeth Bishop:
Now, in the evening,
a new moon comes.
The hills grow softer. Tufts of long grass show
where each cow-flop lies.
The bull-frogs are sounding,
slack strings plucked by heavy thumbs.
Beneath the light, against your white front door,
the smallest moths, like Chinese fans,
flatten themselves, silver and silver-gilt
over pale yellow, orange, or gray.
Now, from the thick grass, the fireflies
begin to rise:
up, then down, then up again:
lit on the ascending flight,
drifting simultaneously to the same height,
–exactly like the bubbles in champagne.
–Later on they rise much higher.
And your shadowy pastures will be able to offer
these particular glowing tributes
every evening now throughout the summer.
Bishop's keen observations of living on her friend's farm come to life with rich metaphors that bring us to this place even if we've never exactly experienced it ourselves.
And then for something different, my wife has been working on some poetry that would be read as part of a larger installation where participants hear voices from the future speaking to the present, expressed through poetry.
Resistance - Amanda Phingbodhipakkiya
---
🖼 Team Morale (S&B #042)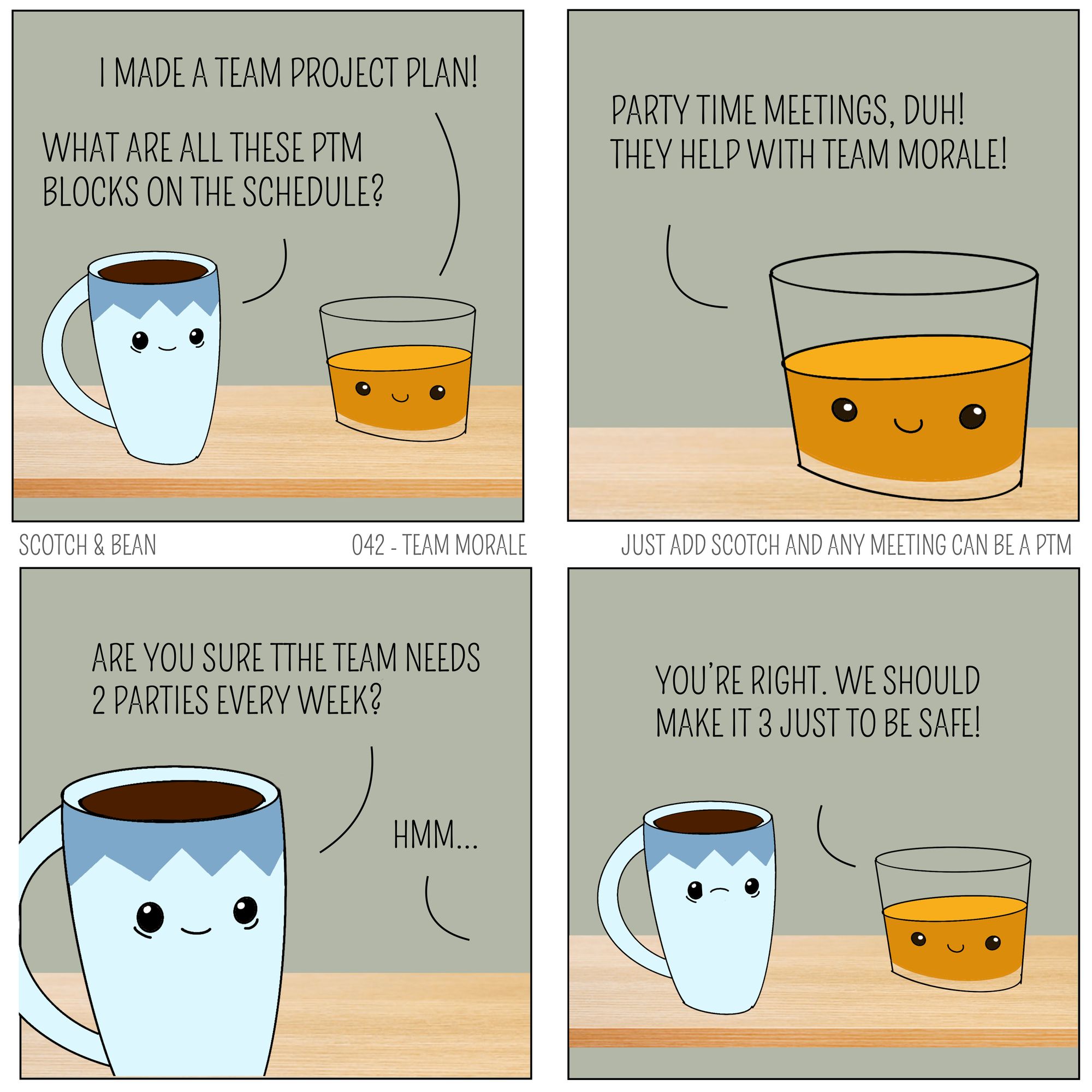 ---
👉 Easing into Writing Poetry (exercises)
As mentioned, Poetry as Spiritual Practice includes some exercises to ease us into becoming amateur poets ourselves. Three examples:
Turn prose into poetry - find a meaty passage in a contemporary novel (Goodreads quotes can help) and turn the ideas into poetry by adding or removing or altering the words
Write a nursery rhyme - songs like Three Blind Mice or Rockabye Baby are often the first poems we encounter. They are often whimsical and silly, which make them easy examples to emulate. Pick a topic and write a poem!
Mentorship / advice - think about times when you've been mentored, or when you've advised others. See if you can turn a letter to a mentor or mentee into a poem
If you're trying to make a poem that rhymes, RhymeZone is your friend
---
🙏
Thank you for being a member of Cultivating Resilience. This newsletter has spread almost exclusively by word of mouth. Would you help share it with a friend or two who might also enjoy it?
Recent Issues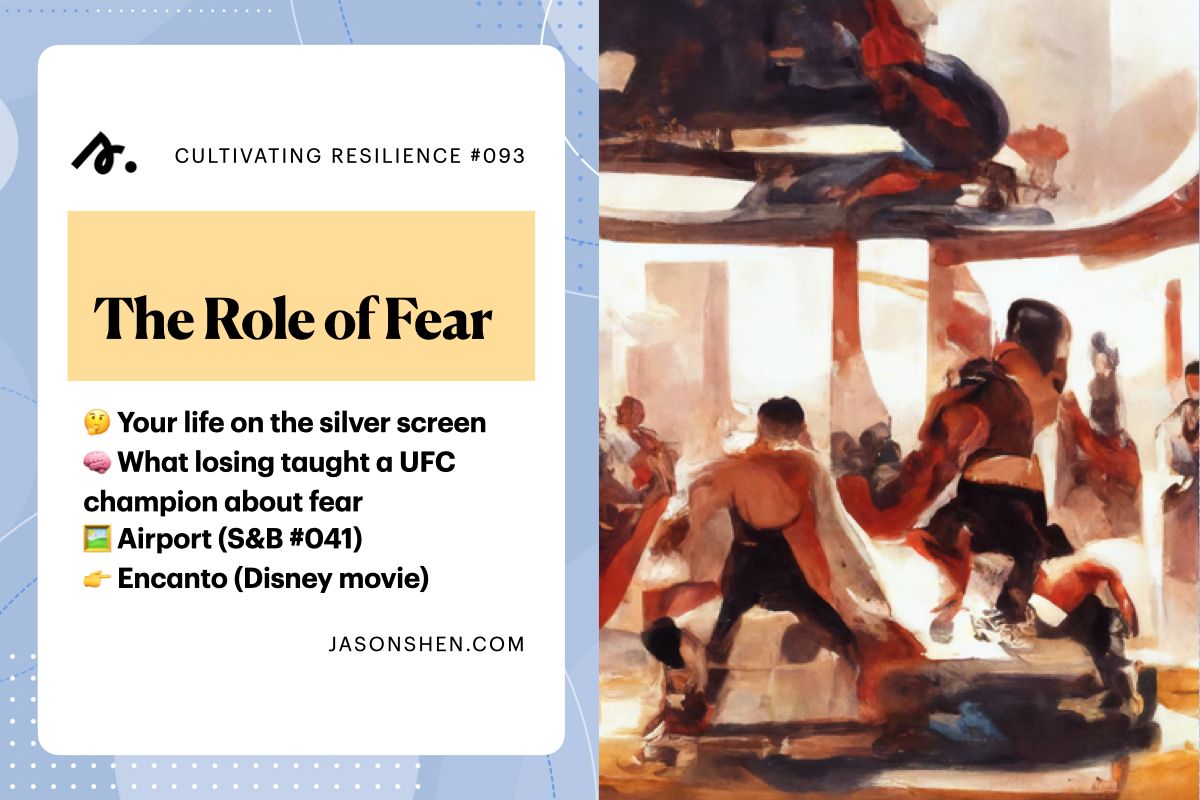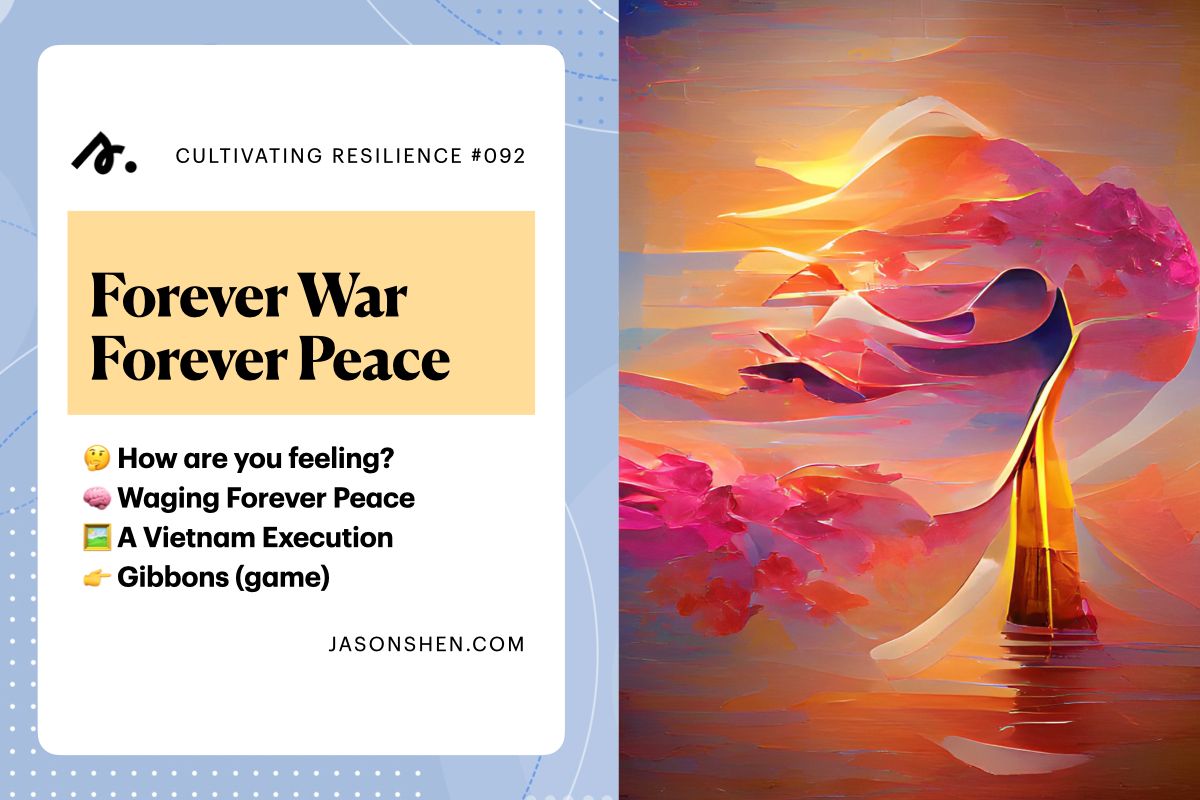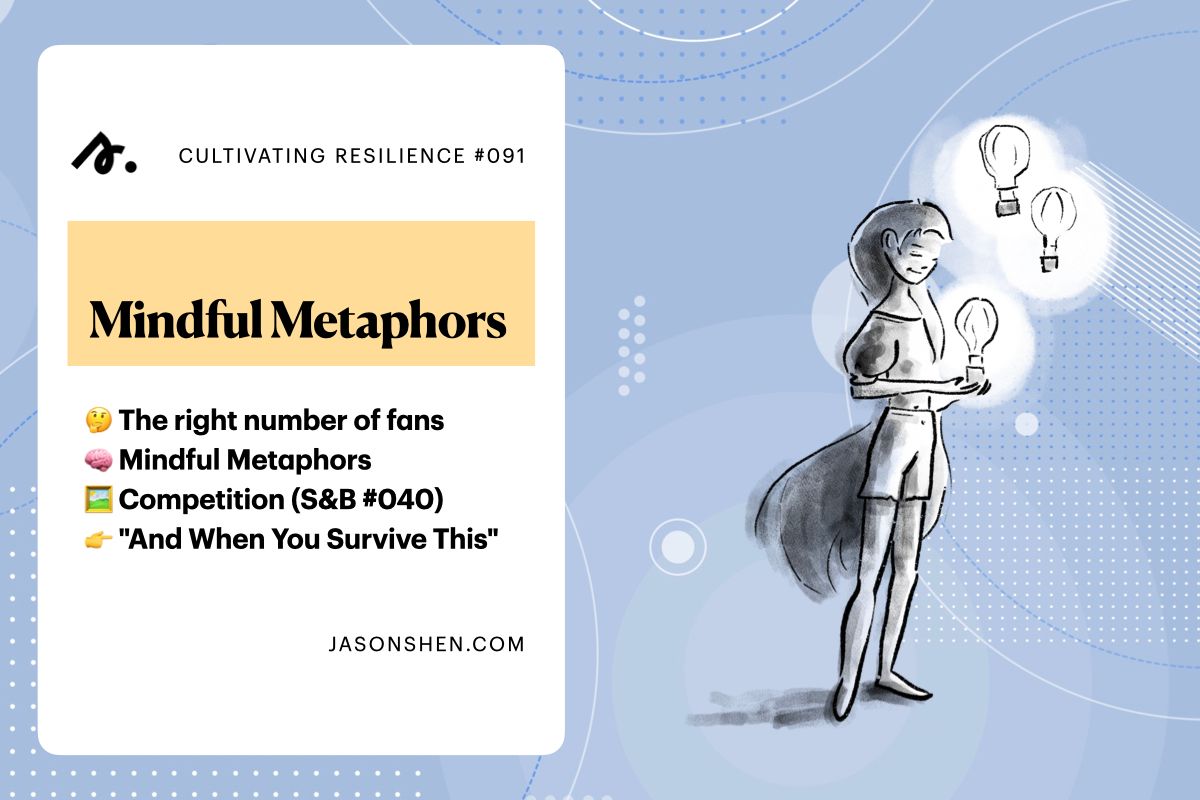 More Resources and Fun Stuff