This the 85th edition of Cultivating Resilience, a weekly newsletter how we build, adapt, and lead in times of change—brought to you by Jason Shen, a PM, resilience coach, 1st gen immigrant, ex-gymnast, and 3x startup founder.
🤔 What does resilience mean to you in 2022?
Come on, you didn't think I was going to let the year go by without making a comment about the theme of this newsletter did ya? As we gear up for year three of the pandemic, I'd love to heard what it even means to cultivate resilience now.
As always, send me yours and I'll send you mine.
---
🧠 bell hooks on the vulnerability of love
At the end of 2021, we lost some wonderful people including black feminist bell hooks. I had only come across her work in passing but always found it thought-provoking, and so this week's newsletter includes a quote from her.
Often we seek resilience because we want to protect ourselves from getting hurt. But the act of seeking protection, through power or withholding ourselves or pulling back, causes us to lose out on that which we want and need most.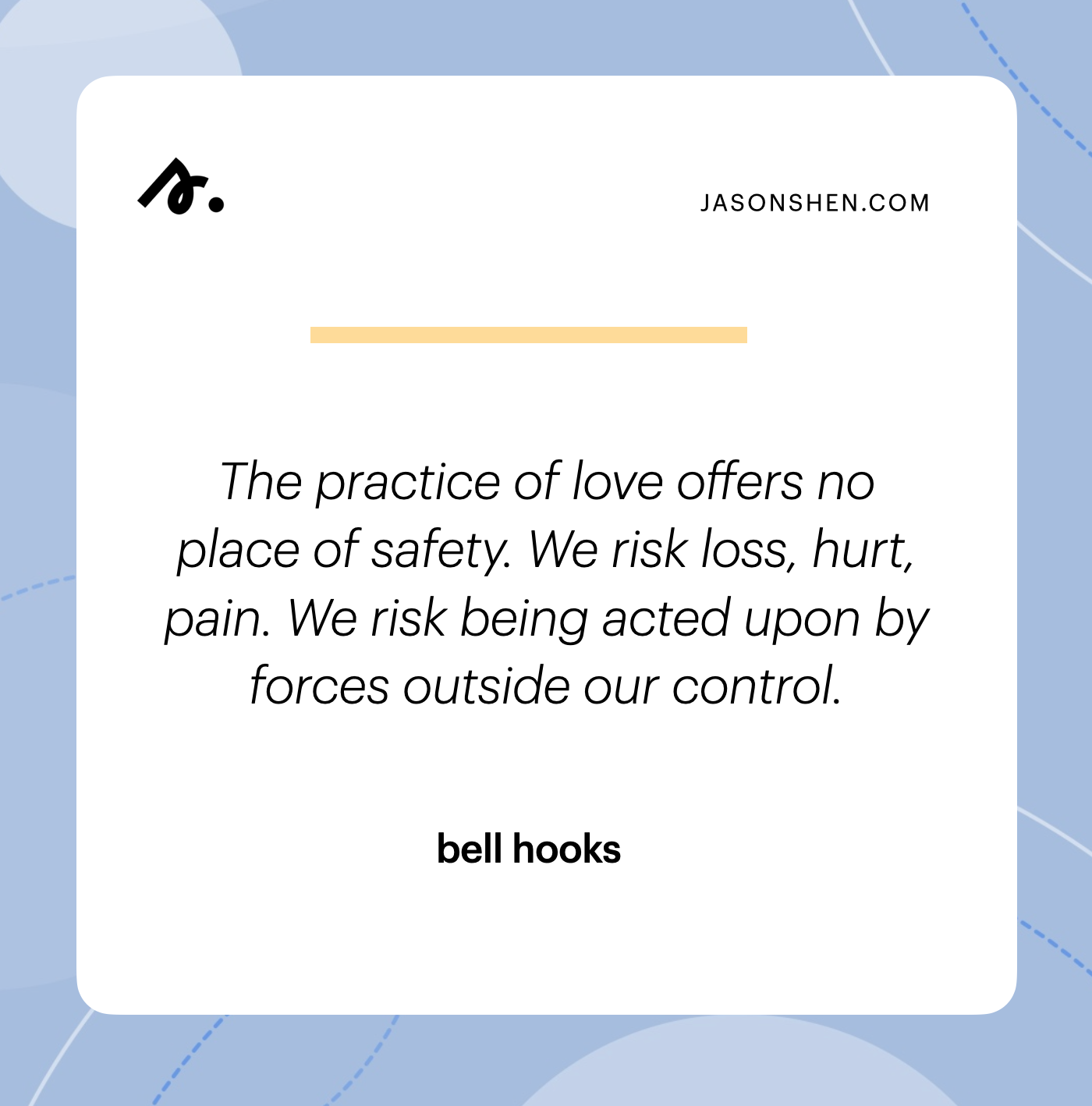 From All About Love: New Visions:
Sadly, love will no prevail in any situation where one party, either female or male, wants to maintain control.

My relationships were bittersweet. All the ingredients for love were present but my partners were not committed to making love the order of the day.

When someone has not known love it is difficult for him to trust that mutual satisfaction and growth can be the primary foundation in coupling relationship. He may only understand and believe in the dynamics of power, of one-up and one-downs, of a sadomasochistic struggle for domination, and, ironically, he may feel "safer" when he is operating within these paradigms. Intimate with betrayal, he may have a phobic fear of trust.

At least when you hold to the dynamics of power you never have to fear the unknown; you know the rules of the power game. Whatever happens, the outcome can be predicted.

The practice of love offers no place for safety. We risk loss, hurt, pain. We risk being acted upon by forces outside our control.
---
🖼 Intentions (Scotch & Bean #036)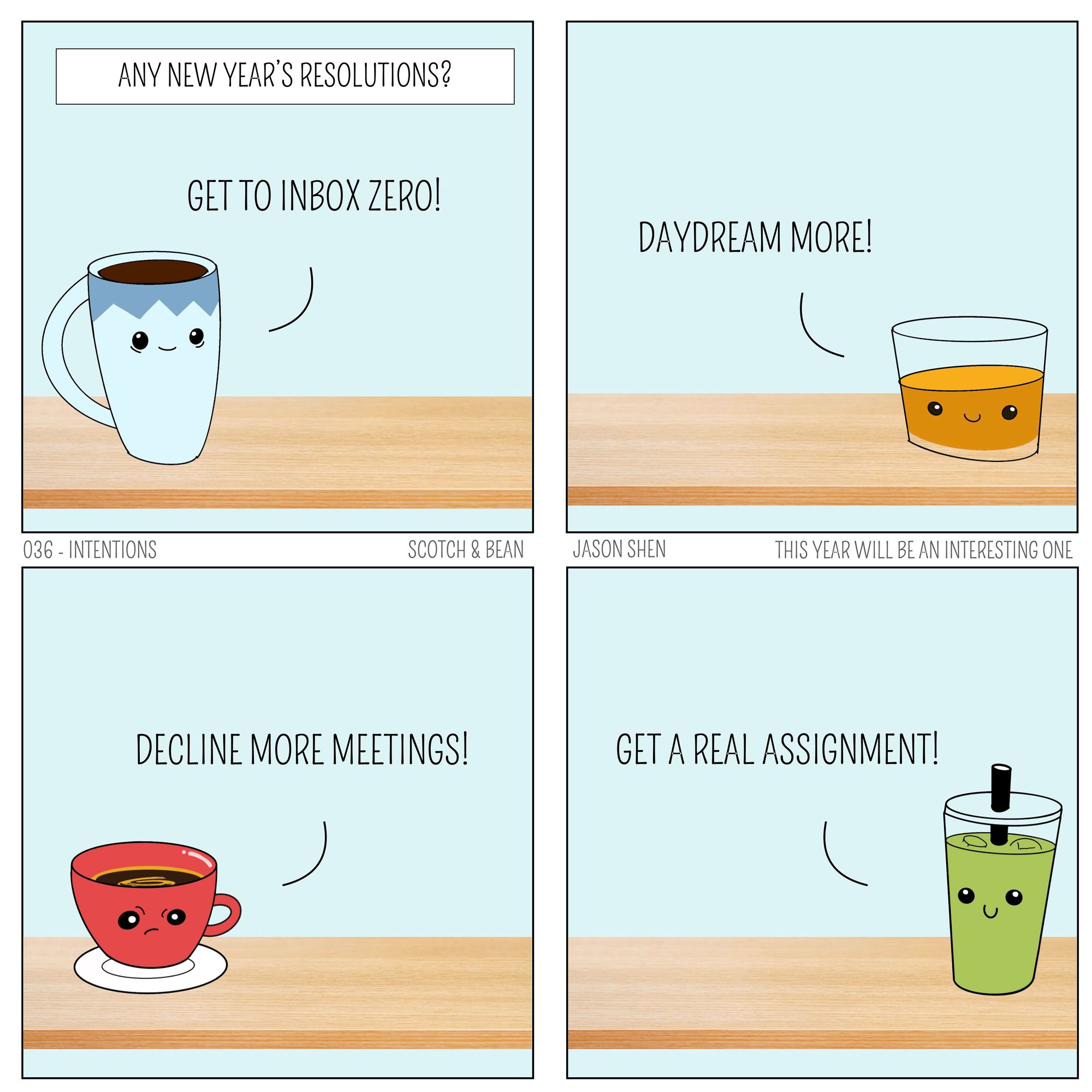 Scotch & Bean #036 (Alt text: This year will be an interesting one)
---
👉 A Twitter 🧵 on annual reviews
---
Thank you for being a member of Cultivating Resilience. Would you be willing to share it with a friend or two who might also enjoy it?
More Resources and Fun Stuff
Book Notes: Summaries / quotes from great books I've read
Scotch & Bean: a webcomic about work, friendship, and wellness
Birthday Lessons: Ideas, questions, and principles I've picked up over the years