082—Why does software change so fast?
🤔 Moderate living success or legendary success post-death?
 🖼 Memes for PMs + Founders
 👉 Wombo.art (Generative Art)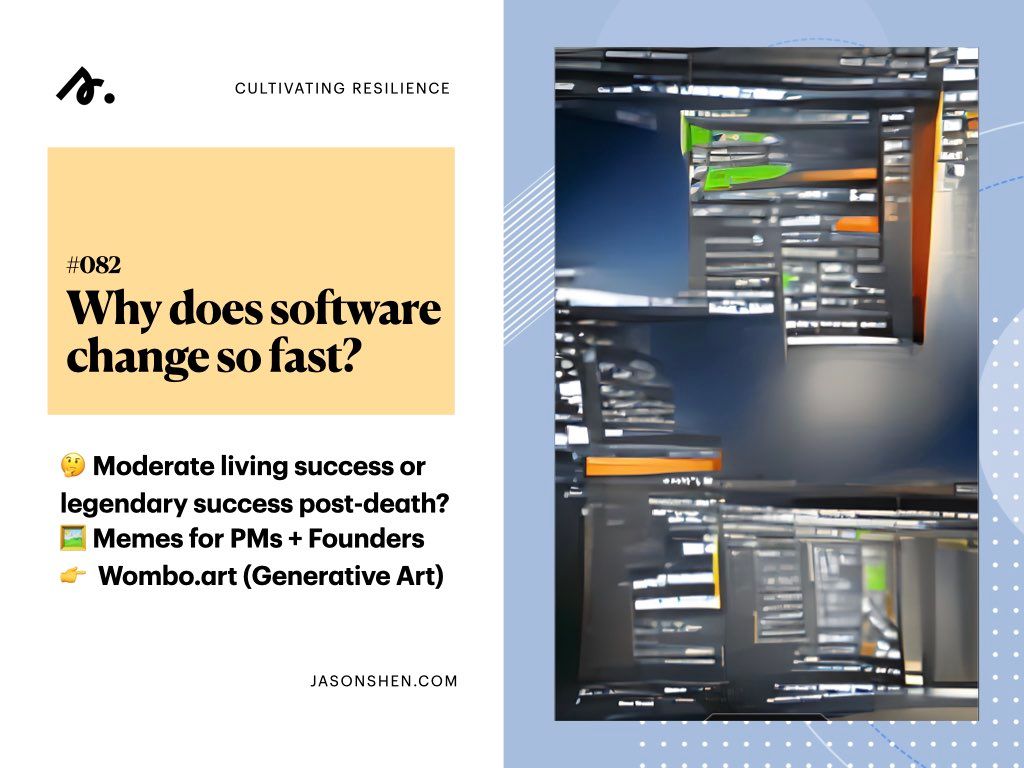 This the 80th edition of Cultivating Resilience, a weekly newsletter how we build, adapt, and lead in times of change—brought to you by Jason Shen, a PM, resilience coach, 1st gen immigrant, ex-gymnast, and 3x startup founder.
🤔 Would you rather be moderately successful during your life or wildly successful but only after you die?
I was listening to this Freakonomics podcast on the art market, which opens of the story of Alice Neel.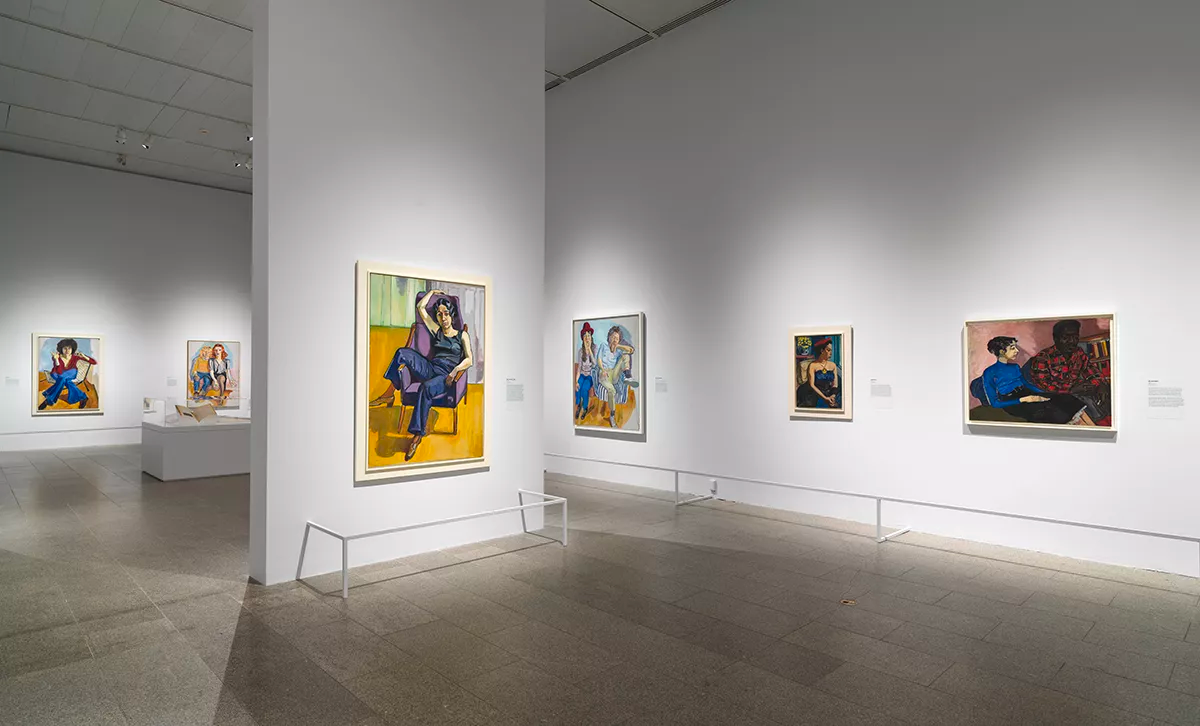 She was a portrait painter who was a declared Communist and whose art was more realistic at a time when expressionist abstract art (think Jackson Pollock) was big. She died in 1984 as a known artist without much regard. Yet 37 years later, her art would sell at Christie's for over $3M.
Q: Would you rather be moderately successful but enjoy that success while you're alive, or know that you'll become legendary, but only years after your passing?
As before, reply to me over email with your answer and I'll share mine!
---
🧠 Why does software keep changing so dramatically?
I came across this thread on Hacker News from a 50 year old technology project manager lamenting how often software interfaces would change.
Until recently, we used to do things like write cheatsheets and other help docs for our clients for tools like Google Analytics. This was all fine, and they were appreciated, as clients just don't know how to use these tools.
But recently, the rate of change has just made this untenable. I'd log into a tool like GA and the whole thing would be different. Not just the upgrade to 4, but then incremental changes there, too. So cheatsheets, training workshops, anything around support - just becomes untenable.
Another example: I log into Teamwork (my project management tool of choice) - and they're "retiring" the plan I've been on (and very happy with) for years. Instead I have to choose "Growth" and now my dashboard is littered with a whole bunch of stuff I neither want or need. Nothing is where I'm used to it being.
I work on internal tooling for Meta so I am keenly aware of both the pressure to change interfaces and the frustration of users when a familiar interface gets an unexpected & unwanted redesign.
As I described in The Rise and Fall of Product Lines, many hit products are meaningfully different from what came before it in a meaningful dimension. It slowly iterates over time, capturing additional market share while reducing the distinctiveness of the offering, and eventually gets so bloated it has to reboot or pare back dramatically (or is else outcompeted by a competitor  who did.