🖼 How does an organization forget? + 👉 Ethan Mollick: A Twitter professor worth following
This the 79th edition of Cultivating Resilience, a weekly newsletter how we build, adapt, and lead in times of change—brought to you by Jason Shen, a PM, resilience coach, 1st gen immigrant, ex-gymnast, and 3x startup founder.
🧠 The Story of How I Switched to Ghost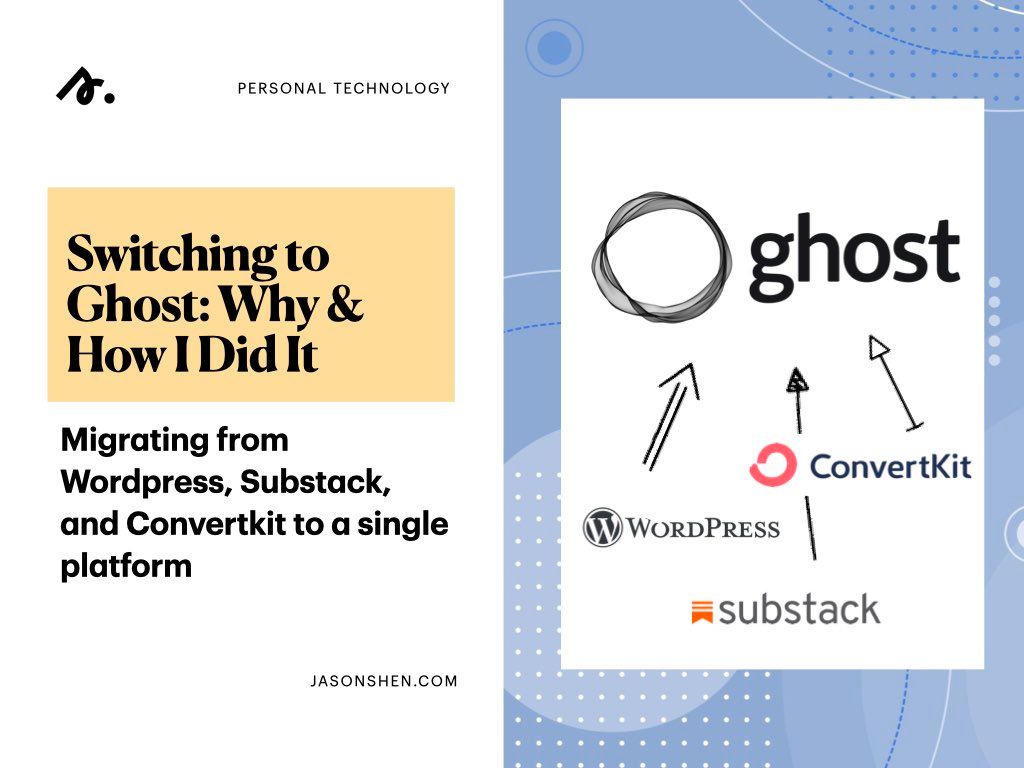 I published a 2,200 word piece breaking down how I switched to from Wordpress, Substack, and Converkit to Ghost. I know that's not everyone's cup of tea and I didn't want to blow up your inbox with the whole thing, but here are some excerpts:
Problems with my previous set up
I would write and publish content on Substack. Then I would copy and paste the content into Convertkit so I could email my old list. Eventually I hooked up Convertkit to pull from an RSS feed of my Substack, which would get 95% of the content, but not things like Twitter embeds, which I would still need to screenshot and attach directly.

I would also remove references to the name of the newsletter and Substack since people on the Convertkit list weren't aware of having signed up for a Substack. Eventually I even tried hiring a virtual assistant to do this step for me, but quality control was hard and I felt it was a spurious use of resources.

I would also take some of my newsletter posts that I thought were more extensive, in-depth, or original, and re-publish them on Wordpress as standalone blog articles. Even though I wasn't pushing a ton of content to my website, it still gets natural traffic just from people Googling my name and long tail SEO and I didn't want it to see too dead.
Publishing on the web in 2021 is hard!
The longevity and adaptability of Ghost
When I told a journalist friend of mine if I thought Ghost would "overcome" Substack. I told her that overcome wasn't the right word. I said that I thought Ghost would outlast Substack.

The Ghost organization is set up as a non-profit which is uncommon for a tech company, but since it's open source, it can do a lot with the ~30 people they have as of Nov 2021. They publish their metrics publicly and have doubled from $2M to $4M ARR in the last few 24 months, a healthy growth rate for such a small team.

This set up (nonprofit, open source, low headcount) means Ghost does not have the pressure to grow exponentially nor could it really be "acquired" in the traditional sense. Having been a startup founder many times and observed the tech industry for the last 15 years, the pressure to grow and go public or be acquired can result in massive changes for users.

Substack was founded in November 2017 raised a $65M Series B in April 2021 that valued the company at two-thirds of a billion dollars. That's a huge number and even with their recent milestone of one million paid subscriptions, that's no where near enough to justify this valuation.
I wonder if more tech co's might incorporate as a nonprofit in the future! Probably not.
How it's Going
Overall, I'm glad I made the switch. I'm proud of the site I have, I like having newsletters and articles in a single place, and I'm looking forward to building out a membership library of resources and content as a paid creator sometime in 2022.

Ghost feels like a wonderful new home and a place that will support me in my ongoing journey as a creator.
Read the whole thing here: Switching to Ghost: Why and How I Did It
🖼 How does an organization forget?
I mentioned working on character art for a new member of the Scotch & Bean family. It's coming along but not ready yet, so in lieu of a comic you'll get a diagram this week.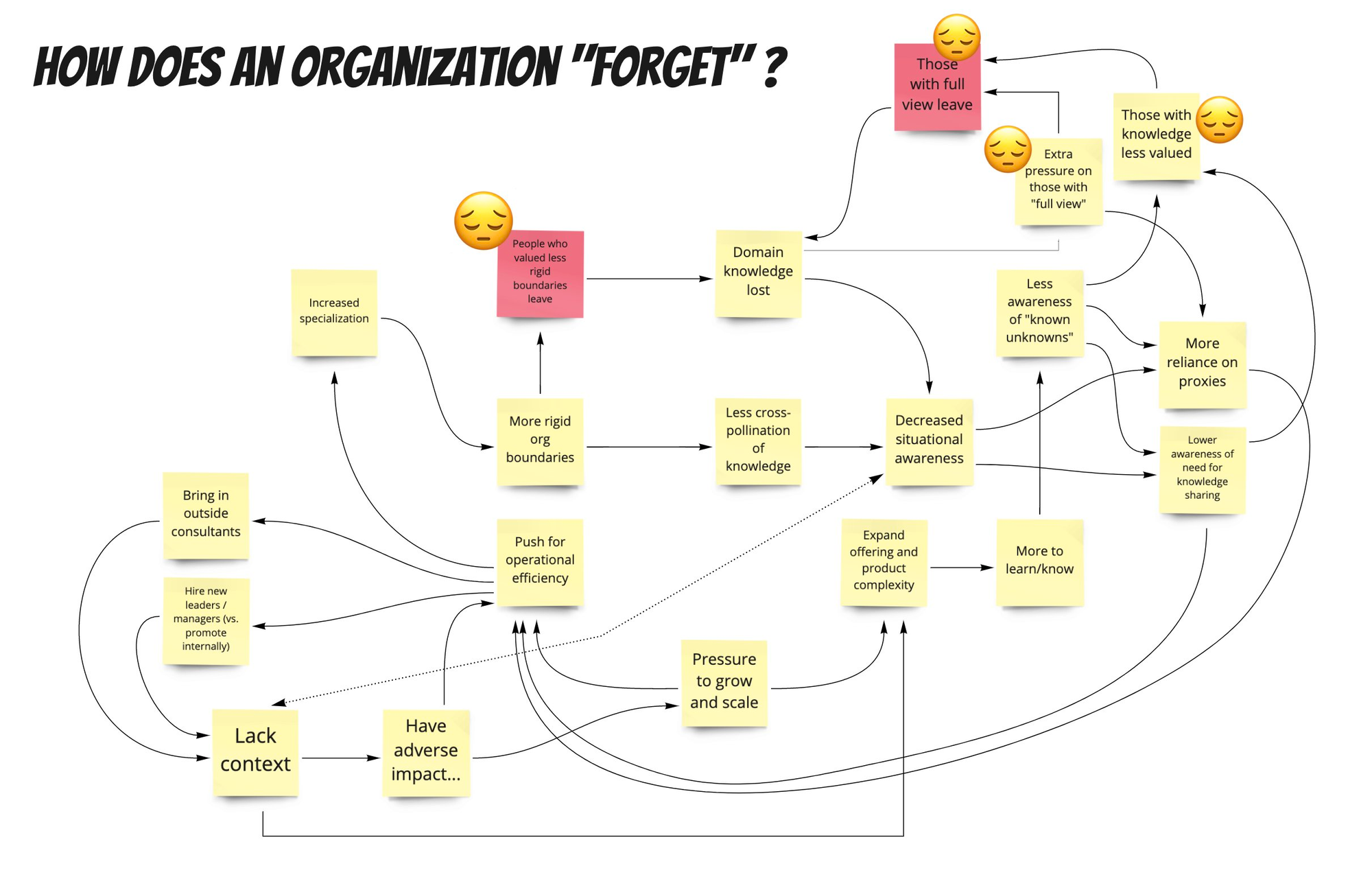 A great diagram from the prolific John Cutler. The push for operational efficiency is both the cause and effect of a lot problems. Cutler focuses on the loss of knowledge via people leaving and less on the explicit capture of knowledge (something I think a lot about at work). That said, a knowledgable person is worth their weight in wiki articles.
👉 Ethan Mollick: A Twitter professor worth following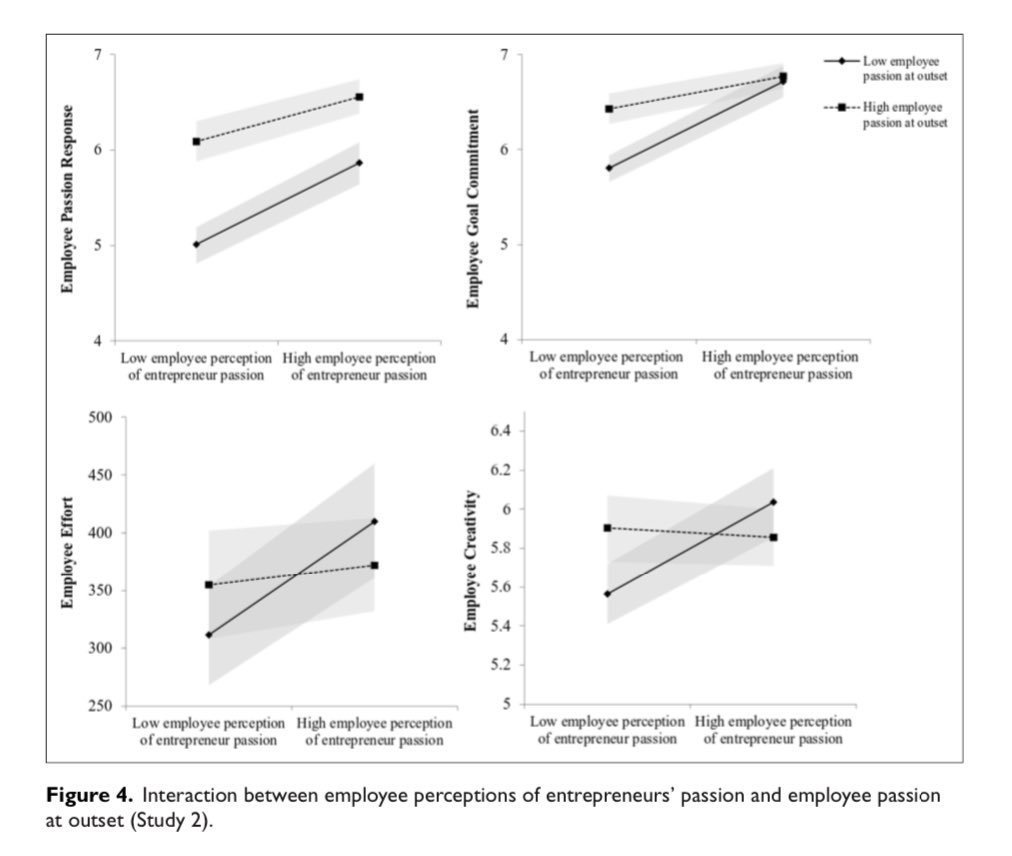 I've been following Ethan Mollick, a Wharton professor who studies innovation and entrepreneurship for a while, but recently decided to take that next step and literally get notified about every tweet he posts. That's because his feed is almost exclusively sharing summaries and takeaways from really interesting academic papers on business, economics, and other social sciences. He's recently tweeted about the # of competitors in new fields, to how learning about your org's processes can be hazardous to your career and I somehow find it all fascinating.
Like this edition of Cultivating Resilience? Help me reach more people who could use these ideas by sharing it!
---
Book Notes: Summaries / quotes from great books I've read
Scotch & Bean: a webcomic about work, friendship, and wellness
Birthday Lessons: Ideas, questions, and principles I've picked up over the years