Oh hello there,
This is the 44th edition of Making Connections, where we take a random (illustrated) walk down tech, fitness, product thinking, org design, nerd culture, persuasion, and behavior change.
Like what you see? Why not bring someone to the party?
---
🖼 With Softness and Power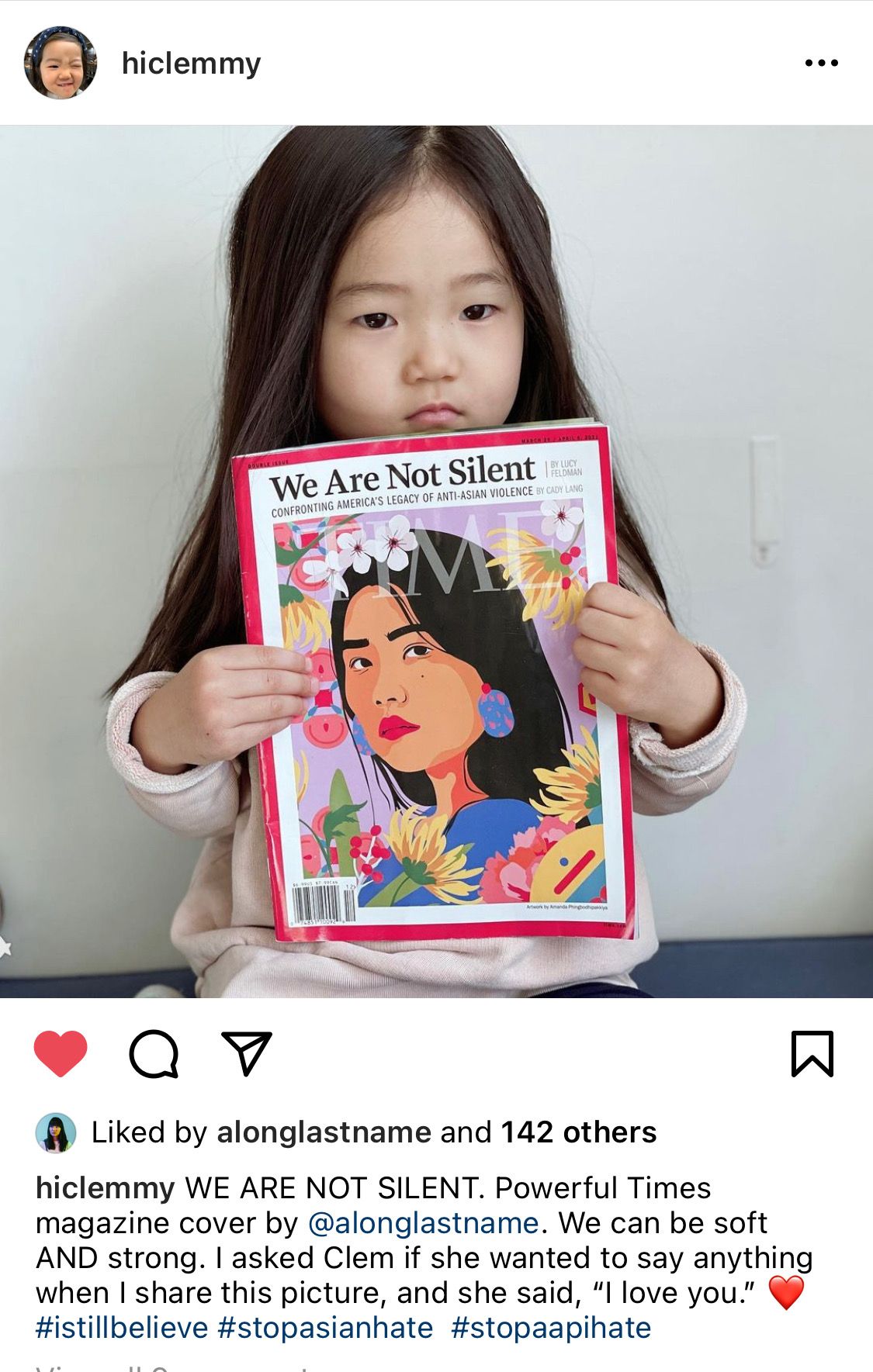 Eight people were shot and killed this week in Atlanta, including six Asian women, four of Korean heritage and two of Chinese heritage. My partner, Amanda Phingbodhipakkiya, was born and raised in Atlanta - her parents and extended family still live there. Her childhood home is not far from where one of the women, Hyun Jung Kim, raised two boys as a single mom.
What happened this week was a twisted act of racism, misogyny, and gun violence by a white man who sought to excuse his behavior as to a "sex addiction". Garbage. To rub salt on our wounds, the county police captain had the gall to say this killer was just having a "bad day". A bad fucking day. We've all had bad days this year. Terrible days. And not one of us has gone out to multiple immigrant businesses to shoot and kill multiple people.
As person with masculine and athletic features, I will never experience threat of harassment and violence that Asian women face everyday. But Asian women have been leading the charge against last week's hateful crimes. And the next issue of TIME magazine will feature two cover stories written by Asian American women - Lucy Feldman and Cady Lang with the cover image "With Softness and Power" selected by an Asian American photo editor Sylvia Kang. That cover features art by my wife, the daughter of Thai and Indonesian immigrants.
I am heartbroken. I am furious. But I am also so proud. Proud of Amanda, proud of the many men and women, Asian and Black and Latino and White who have spoken out against this horrific crime and against the continued and ongoing harassment and violence against Asian people in this country. We will not let this one go. We will not let it slide. We will not brush it off.
---
🧠  Representation Doesn't End Oppression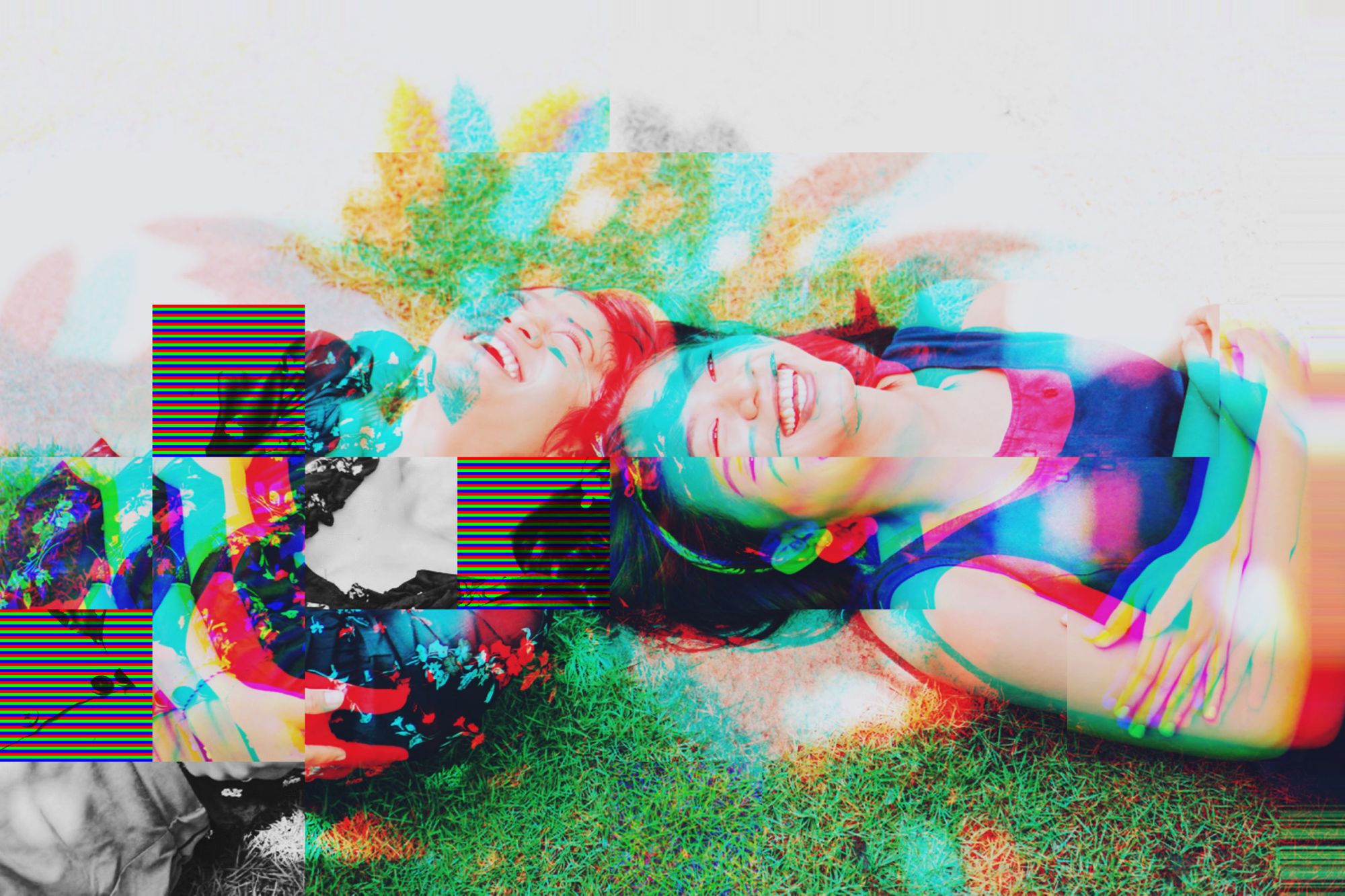 One of the big goals of Asian American advocacy is around "representation" both in quantity and quality. In 2016, 72% of Asian American men strongly disagreed with the idea that Asian men get adequate screen time in media and a similar number strong disagreed that Asian men were represented as attractive, fully developed characters.
Media representation is one of the most public ways we can evaluate "progress" on the issue of Asian American empowerment. Five years later, we have more representation. That's progress, right? This piece by Connie Wang in Refinery 29 argues - "maybe not". Let's unpack it.
On Monday, I woke up to good news: Asian-Americans had finally broke through the Oscars' bamboo ceiling, with Minari's Steven Yeun and Youn Yuh-jung, producer Christina Oh, and director Lee Isaac Chung — as well as Nomadland's director, Chloé Zhao — clinching nominations. This came after a major spike in Asian-American storytelling across film, TV, streaming networks, and music. Where we once only had The Joy Luck Club and Claudia from The Babysitter's Club, we now have Crazy Rich Asians, Always Be My Maybe, The Farewell, Lana Condor, Alice Wu, multiple reality shows about millionaires of Asian descent, and also three presidential candidates (though they do not create movies, I'd argue they had more screen time than most actors last year).
There really has been a huge leap forward in terms of the media that represents Asian American people. I wrote about Always Be My Maybe in Vox in 2019 and let's not forget Bowen Wang on SNL and multiple animated films by Disney and Netflix (Raya and the Last Dragon, Over the Moon).
On Monday, the power of celebrity representation was supposed to mean that all Asian-Americans could feel like they belonged. I wonder how much that mattered to the Asian women who were killed.
What good is representation if people still come into your workplace and shoot you?
The inevitable conclusion of seeing Asians as a monolith is that privileged Asians will potentially benefit from other people's suffering; when guilt-trips finally catch up with people in power, they will dole out anti-racist favors to those who need it least, to already privileged Asians, who are mostly Chinese, Korean, Japanese, or of mixed race. Asians like myself are the ones who already benefit most from white supremacy; we also get to benefit from being seen as victims of it, too.
Wang makes an important point here. I have had friends reach out to check in and I deeply appreciate that. And of course, I want to be treated fairly and given the same opportunity as a mediocre white man. But I already have enormous privilege. My resume features prestigious institutions, I have accumulated a small amount of wealth, I have a platform. By all means, I'm ready to receive more help, but elevating me does not automatically elevate the broader Asian American community, especially those who are most vulnerable.
According to professor Ibram X. Kendi, the author of the widely read How To Be An Anti-Racist, racist thought flourishes and mutates into violence under discriminatory policies...The key to eliminating racism, according to Kendi, is dismantling unjust policies that protect the economic interests of a small minority. It is not putting oppressed people in positions of power in these same unjust institutions.
When the oppressed masses have more aggregate power (via wealth and legal protection), they can no longer be oppressed as easily by individual bigots. I buy that argument. That said, elevating individual oppressed people is not a solution. But perhaps an intermediate step? Do we really believe that the leaders of the oppressing class will freely give up power?
As I see it, racism has very little to do with corporate brands not posting on Instagram about Asian hate, and everything to do with the outrageous economic injustice that plague minority communities; the unbelievable lack of stable employment, especially during this pandemic year; the inhumane cost of acquiring non-employer-provided healthcare; and the easy access to weapons that turn racist thoughts into violent, hate-fueled actions.
Here I think Wang conflates representation with "woke brand activism". On one hand, I'd rather brands feel they need to acknowledge these moments than not, but yes, the blackout #stopaapihate themselves do not fix the wealth gap and dismantle racist policies. But representation is something different.
Representation is about making people see the "other" as "us". We are a tribal species and when we expand the tent and grow the group of people we are willing to call "us", we become more willing to share resources and power with them. Elected officials who want to address inequality need their constituents to see Asian people (and Black, and Latin American, and LGBTQ+ folks) as warm, funny, capable, loving, and attractive individuals who are "like them".
Stories shape cultures. The story that Black people "don't care about school" means people are willing to blame student underachievement on lack of motivation rather than systemic neglect and explicit harm by a variety of forces.
As I see it, racism has very little to do with corporate brands not posting on Instagram about Asian hate, and everything to do with the outrageous economic injustice that plague minority communities; the unbelievable lack of stable employment, especially during this pandemic year; the inhumane cost of acquiring non-employer-provided healthcare; and the easy access to weapons that turn racist thoughts into violent, hate-fueled actions.
I sometimes dream of an America where racist institutions of violent oppression are instead turned upside down: Instead of empowering racists, our systems will instead disarm and disempower violent and discriminatory inclinations. What would it look like if racists only had words to injure people? What would it look like if our schools, our hiring practices, our law enforcement, our legal systems, our immigration policies, our hospitals, our social welfare programs were just and fair? Would it even matter, then, if someone tweeted that their eyes looked "chinky" or joked about happy endings?
Here, I think she's got it backwards. If racist beliefs still flourished and were widely held, how could we possibly have economic and legal justice? Laws don't enforce themselves. Policies can be evaluated in any manner of ways. Yes, we need to evolve racist institutions and more Asian people on TV or even in the Oval Office alone won't do it. Let's not make that the goal. But we can't ignore how this burst of AAPI stories will shape generations to come, and hopefully nudge us to a more equal world.
What do ya'll think about that? Read Wang's full piece here then let me know your thoughts: It Was A Banner Year For Asian Representation. Now What? (refinery29.com)
---
👉 Hollerback - bystander training
I'm going to do something I rarely do here, which is recommend you check out something I don't have first hand knowledge of. But! Hollaback training has been highly recommended by many folks as a great resource on learning how to support people who are getting harassed or attacked in the moment. Many of us have been in our homes for the past year but soon we'll be going out into the world and this will be super relevant. I'm signed up for 2 different classes and will update this post when I have more data.
Hollaback! teaches bystander intervention using our proven 5D's methodology: Distract, Delegate, Document, Delay, and Direct. Exit polls show that 99% of people we train leave confident they will intervene next time they witness disrespect or harassment.
This was a longer and more personal piece than usual. But it's certainly not the first time this newsletter has address social and cultural issues and it won't be the last. Thank you for reading this newsletter and sharing it with your friends. I appreciate each one of you.
-Jason
👨🏻‍💻 About Me
Jason Shen is an entrepreneur and business leader passionate about technology and human resilience. His past startups have reimagined transportation, recruiting, and gaming; backed by notable investors at Y Combinator, Techstars, and Amazon. As an operator, he's built products and led teams at companies like Facebook, Etsy, and the Smithsonian.
Jason has written about productivity, resilience as well as the future of work in publications like Fast Company, VOX, TechCrunch and has spoken at events at TED, Google and The White House where his ideas have reached millions. He lives in Brooklyn with his wife, two kettlebells, and many piles of books.