Hello dear friends,
This is the 35th edition of Making Connections, where we take a random (illustrated) walk down tech, fitness, product thinking, org design, nerd culture, persuasion, and behavior change.
If you got this from a friend (lucky you) why not subscribe and join in the fun?
🖼 Visual: Time Off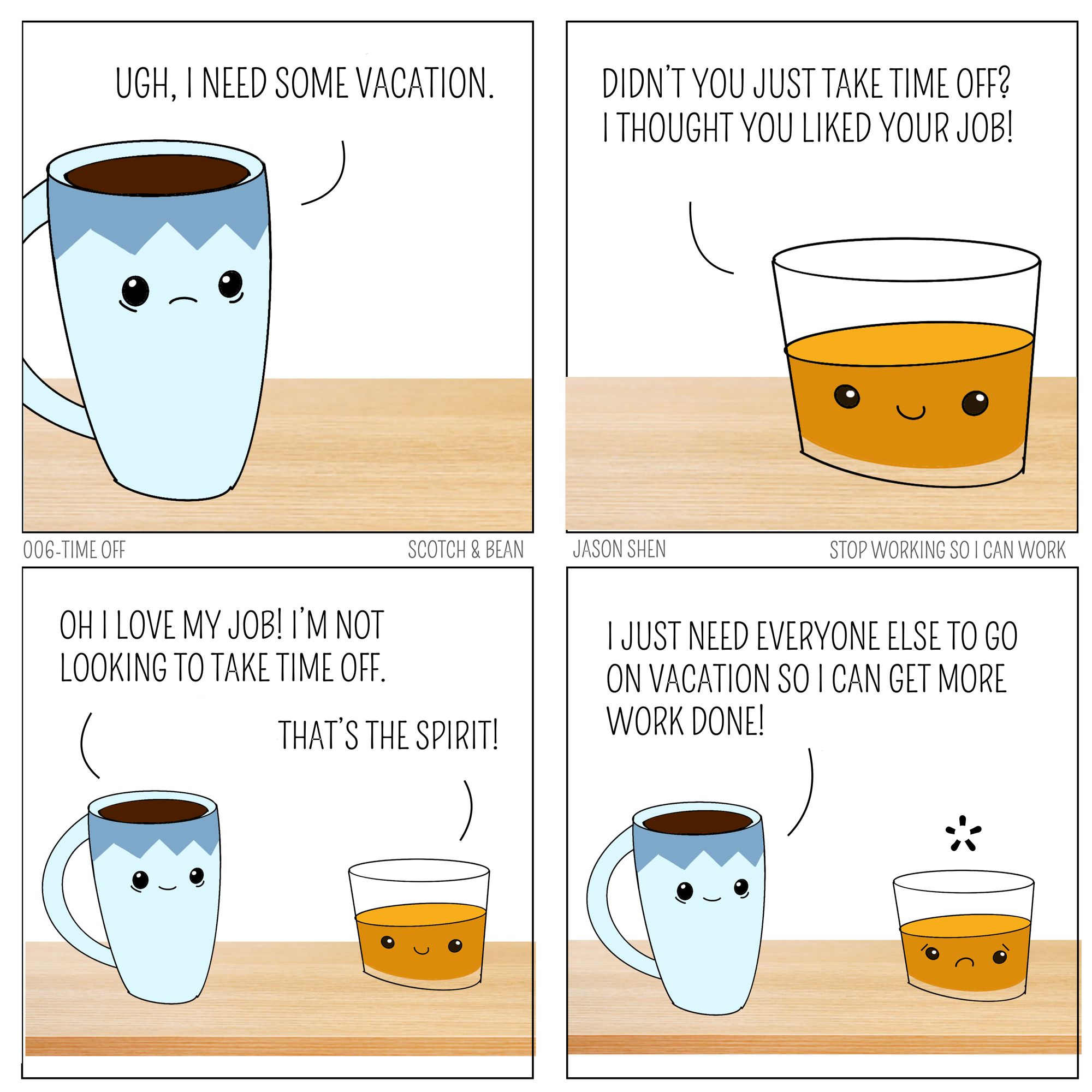 Have you ever noticed how when other people work, it creates more work for you? How great would it be if everyone else just went on vacation once in a while?
---
🧠 Thought: How the Pandemic Hurt Restaurants
Last year, my good friend Bilal and I founded 13 Fund, a charitable foundation focused on donating to underdog nonprofits working on important issues for the SF and NYC communities. Our first grant is going to support SF small business development, specifically small chain restaurants, and we began by embarking on a research effort to identify the major issues restaurants face. We ultimately identified 5 in our report:
📉 Falling Sales
🏦 Limited Access to Capital
📈 Soaring Rent Debt
🏃‍♂️ Labor Flight
📋 Government Program Stumbles
Delivery providers charge commissions of ~20–30% — while restaurant margins remain ~15%. This means that at best, every delivery sale is break even. Restaurants owners noted that pre-COVID, delivery commissions were justified for bringing in new patronage, but now that it's the only means of sale, it's simply eating into their overall margins.

Additionally, the technical literacy and effort required to sign onto a delivery platform or build a website can be a barrier for many restaurant owners — especially for immigrants for whom English is a second language.
This was an important finding because many people feel like they're doing something good by ordering from a restaurant through Seamless or Doordash. But if you really want to support a restaurant, it's better to call in an order and pick it up, as to avoid the fees these platforms charge.
This explained a counterintuitive finding in our data. We noted that fine dining restaurants — obviously dependent on onsite dining — actually have a 100% lower closure rate than other restaurant segments. Anecdotal evidence in our interviews indicated that this is because the owners of fine dining establishments have banking relationships or rich patronage from which to access loans.
It's interesting that the fine dining restaurants, which have suffered more from the lack of onsite dining, are actually closing less often.
Restaurant owners we interviewed noted that consequently, many restaurant employees have moved out of the SF and NYC metro areas to suburban locales or other cities with less strict SIP orders.

Restaurant labor was already incredibly competitive in SF and NYC. Cost of living combined with poor public transit options made it difficult for restaurants to hire talent to begin with. This flight of restaurant talent has restaurants concerned that even when SIP is lifted and sales resume, restaurants will not be able to easily hire the staff they need to recover.

There's lots of conversation about tech talent fleeing SF and NYC, but unfortunately lost amidst the headlines is the flight of restaurant labor, which will have a more permanent effect on the restaurant industry long after the pandemic is over.
When a city gets more expensive to live in and your main source of income has disappeared, you're going to move. So it remains to be seen if SF and NYC have enough qualified workers to reopen once things go back to normal. And whether the war for talent will drive up food prices. Maybe people will be used to the high prices the paid when ordering delivery?
Read the entire report, which was recognized as a featured Medium article, here: 5 Key Challenges Impacting Restaurants in the Pandemic
---
👉 Check out: WishWell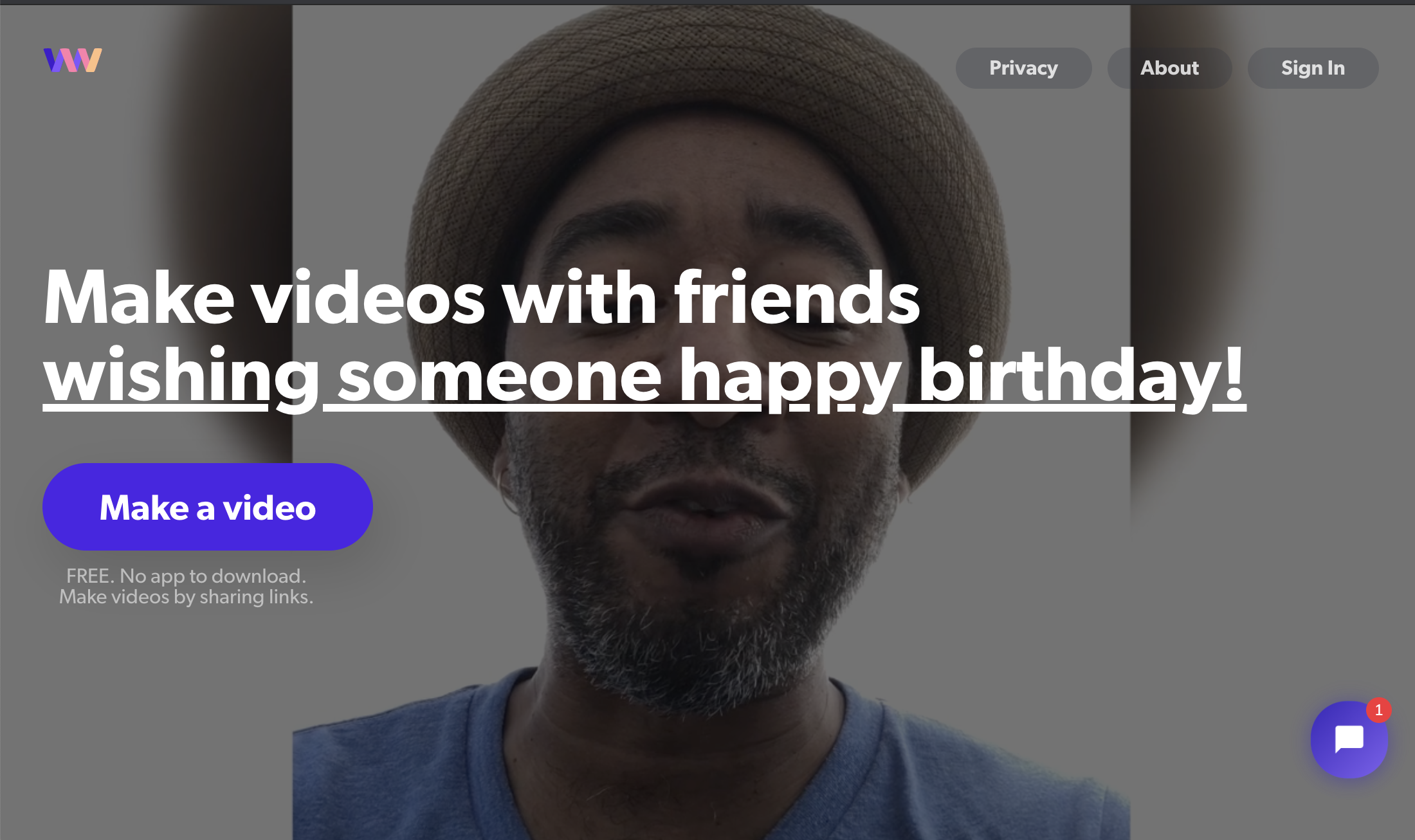 With the pandemic, so many birthdays, housewarmings, weddings, and graduations have gone without an in-person celebration, and often, no real celebration at all. After all, getting on a 15 person Zoom call is way less fun than a 15 person house party.
You've all probably seen a supercut video of people from various offices. Usually this requires someone with video editing skills to collect videos and then cut something together. But this new product Wishwell helps you make one even without any technical skills. It doesn't even require downloading an app - just creating a web account and recording on your phone (or webcam).
I just gave it a whirl and fired off some requests to friends, so I can't vouch for the final product. But! I know the creator and he's built a lot of cool products in the past, so I have faith how it'll come out.
Update:  it turned out great. There's some tasteful music, it handles both vertical and horizontal videos well, recommend it!
---
That's all for today friends! Enjoy the long weekend if you're in the US and I'll catch you soon.
-J