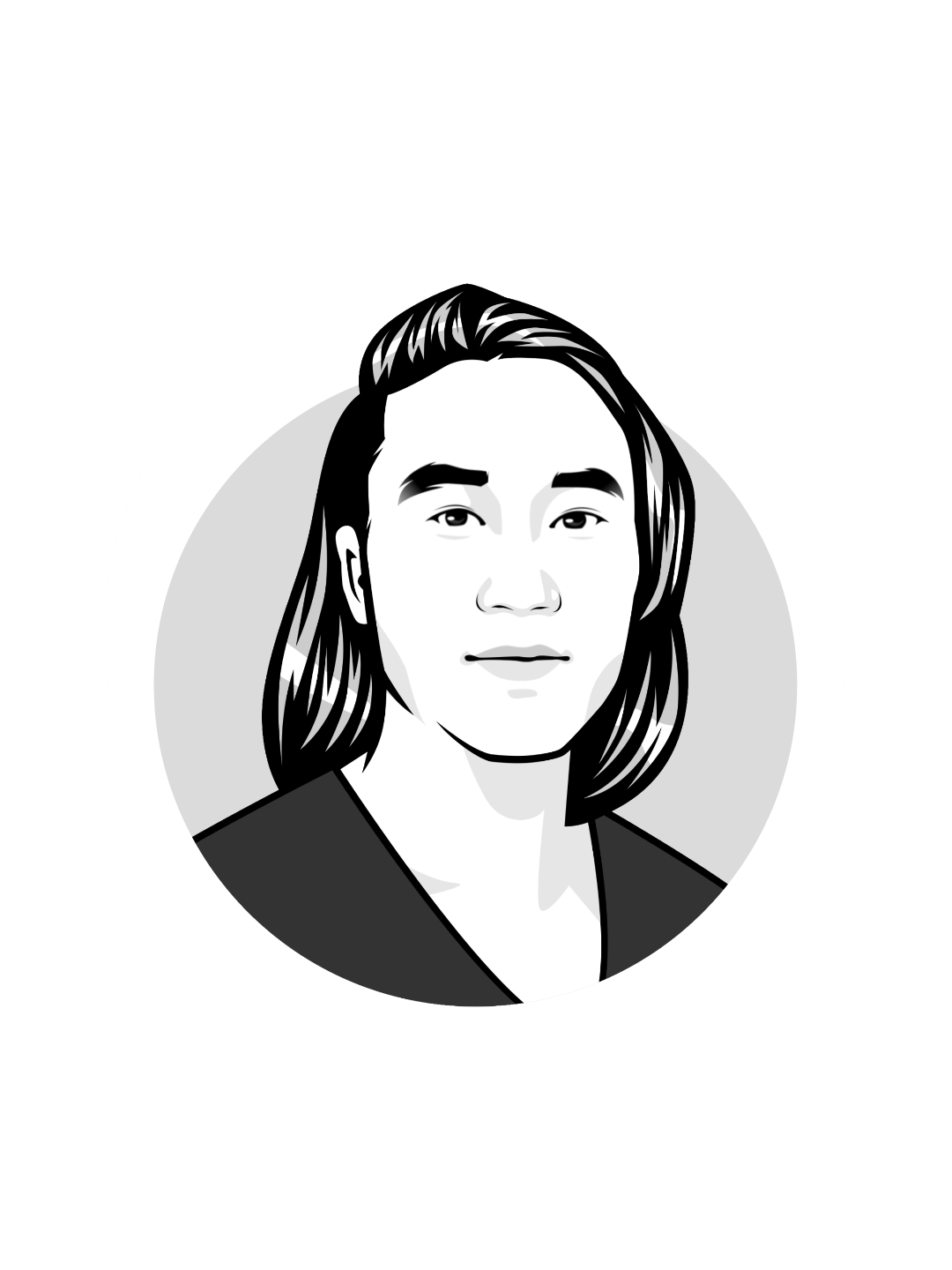 Hi, I'm Jason. I write about the art and science of resilience.
I'm a 3x startup founder, ex-NCAA gymnast, executive coach, and Fast Company contributor based in Brooklyn.
I build knowledge & productivity tools at Meta & help upstart nonprofits grow at 13 Fund. More on me.
Every Saturday, I share unexpected ideas, fun visuals, and curated resources on resilience—exploring how we build, adapt, and lead in times of change.
Join 1,600+ curious Cultivating Resilience readers 👇
In Deep Survival: Who Lives, Who Dies, and Why journalist Laurence Gonzales combines his own personal adventure history with time spent with white water rafting experts, mountaineers, fighter jet pilots, and wilderness survival guides to understand how people survive (or fail to survive) in extreme wilderness situations like plane crashes,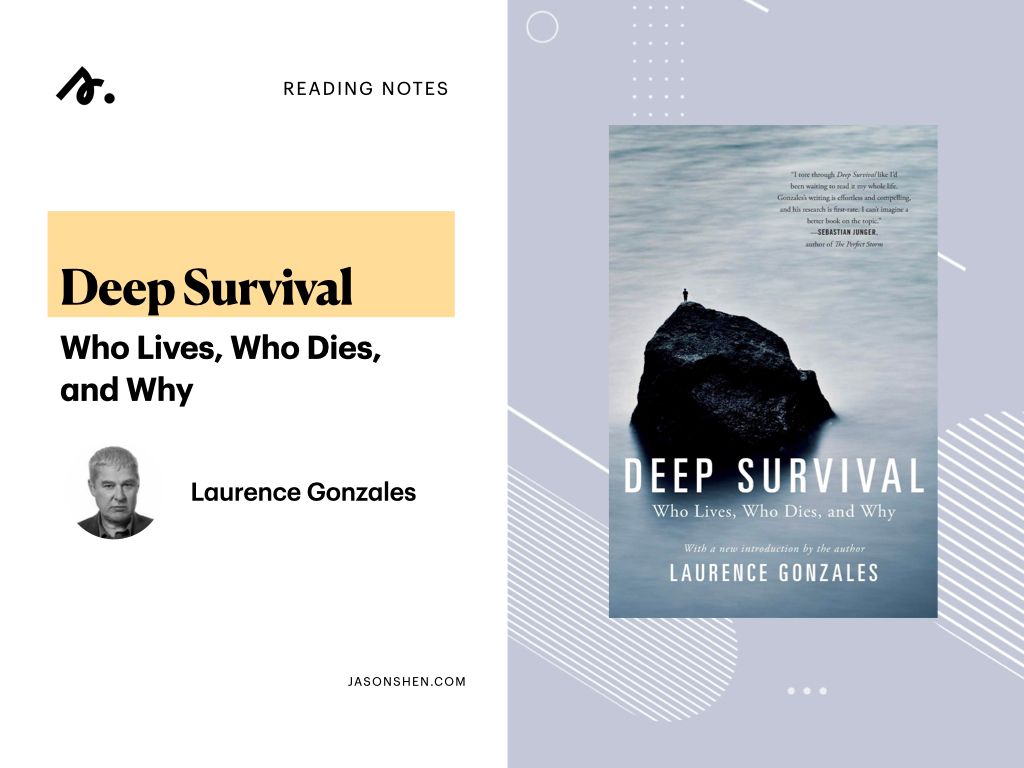 🤔 Who do you depend on? 🧠 Joan Didion's UC Riverside Speech 🖼 Finding Peace (S&B 038) 👉 Gamma (a docs + slides mashup)
🤔 How do you restore yourself? 🧠 Embracing Uselessness 🖼 Stress Management (S&B 037) 👉 A checklist to track 2022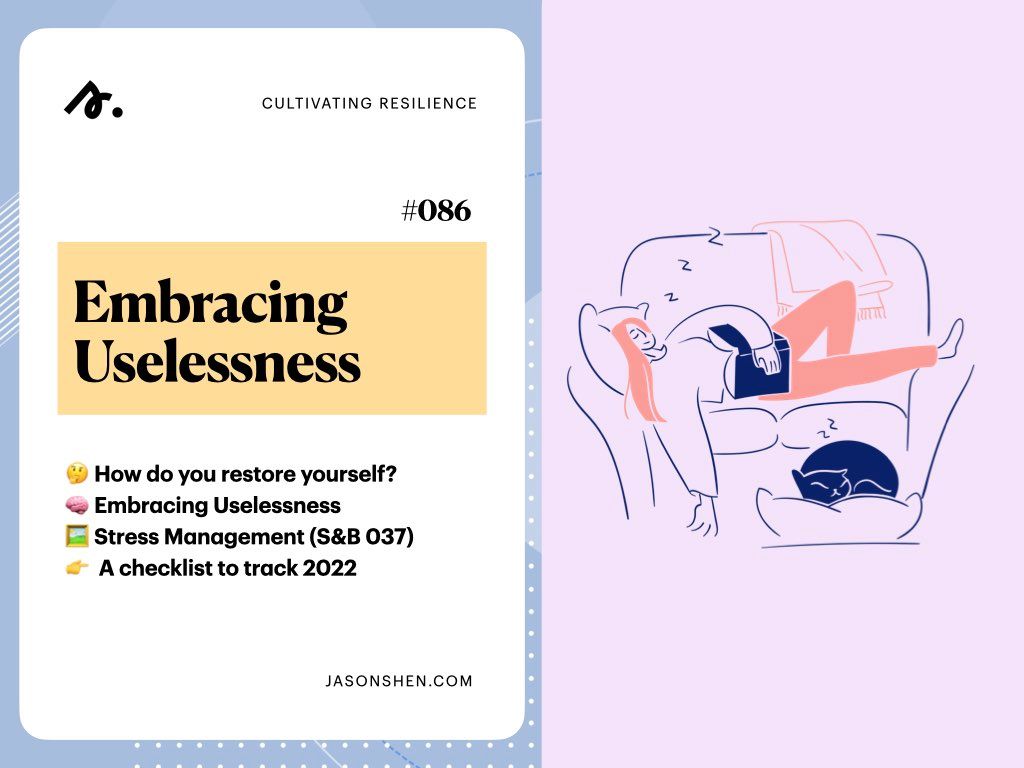 🤔 What does resilience mean to you in 2022? 🧠 bell hooks on the vulnerability of love 🖼 Intentions (Scotch & Bean #036) 👉 A Twitter 🧵 on annual reviews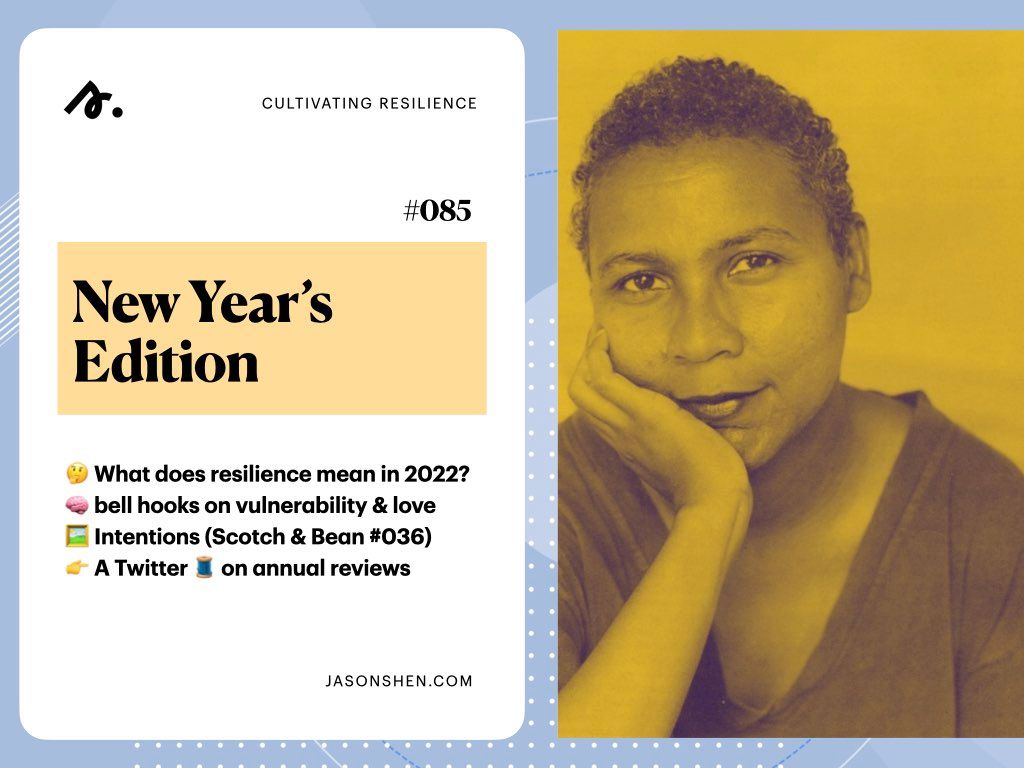 Jason Shen | Cultivating Resilience Newsletter
Join the newsletter to receive the latest updates in your inbox.